Petrobras Said to Agree Terms to Win Back Argentine Field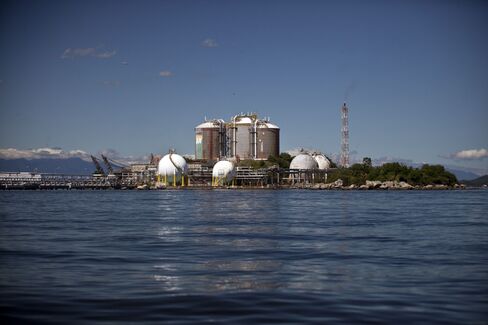 Petroleo Brasileiro SA's Argentine unit will invest at least $50 million as part of an agreement with Neuquen province to extend a shale oilfield license for 10 years, three people with knowledge of the plan said.
The arrangement would settle a dispute between the Brazilian state-run company and Neuquen authorities after the province seized the Veta Escondida concession in 2012 arguing a lack of investment, according to the people, who asked not to be identified because terms still need to be ratified by Petrobras' board in Rio de Janeiro.
Chief Executive Officer Maria das Gracas Foster reached a preliminary agreement with Governor Jorge Sapag to return Veta Escondida, Petrobras said in a Dec. 23 statement. The company will spend $50 million in the first two years, according to proposed terms, two of the people said.
An official at Petrobras Argentina SA's press department in Buenos Aires declined to comment on Neuquen investment plans. The company's Rio press department referred questions to the Argentine unit. An official at the province's energy ministry declined to comment.
Petrobras sold some assets in Argentina as part of a global divestment plan that concluded last year as it focuses on exploration and production. The Brazilian company announced a discovery in December at the Rincon de Aranda field in Vaca Muerta, the world's fourth-largest shale oil reserve, according to the U.S. Energy Information Administration.
In May, Petrobras said it rejected offers to buy other assets in Argentina.