Obama Signs Bill to Block Iran UN Envoy, Called Advisory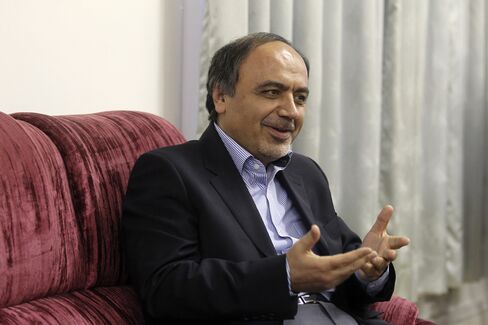 President Barack Obama signed into law a measure designed to block Iran's choice for its next ambassador to the United Nations with a caveat: its use would be entirely up to the president.
Citing the precedent set by former President George H.W. Bush on the same issue, Obama accompanied the bill signing with a statement that he would treat the changes to the law "as advisory," so as to not curtail his constitutional right to receive or reject ambassadors.
Texas Republican Senator Ted Cruz crafted the bill in response to Iran's choice of Hamid Aboutalebi as its next UN envoy. Aboutalebi has been linked to a student group that led the takeover of the U.S. embassy in Tehran in 1979 and held 52 Americans hostage for 444 days. The U.S. responded to the takeover by breaking diplomatic ties with Iran.
The law denies admission to the U.S. "to any representative to the United Nations who has engaged in espionage activities against the United States, poses a threat to United States national security interests, or has engaged in a terrorist activity against the United States."
White House Press Secretary Jay Carney said last week the administration would not issue Aboutalebi a visa. Iran has rejected the U.S. decision and filed a complaint with UN Secretary General Ban Ki-moon.
Signing Statements
Obama was critical of such signing statements when he was in the U.S. Senate and running for president in 2008. The language in Obama's signing statement tracks with what he laid out as his administration's policy in 2009, stating in a memorandum then that he would issue the statements "only when it is appropriate to do so as a means of discharging my constitutional responsibilities."
In that memo, Obama made reference to concerns raised by many Democrats about the use of signing statements by President George W. Bush, George H.W. Bush's son and Obama's immediate predecessor, noting that "the practice of issuing such statements can be abused."
Still, according to the memo, the statements have a role.
"Such signing statements serve a legitimate function in our system, at least when based on well-founded constitutional objections," Obama said.
Before it's here, it's on the Bloomberg Terminal.
LEARN MORE