Leonard M. Rosen, Wachtell Lipton Co-Founder, Dies at 83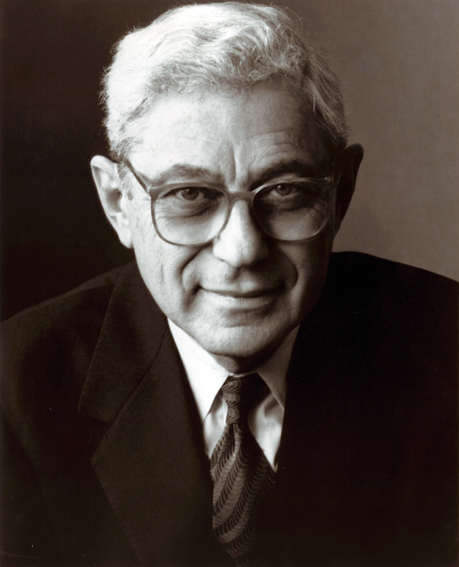 Leonard M. Rosen, a founder of the Wachtell, Lipton, Rosen & Katz law firm who helped avert a New York City bankruptcy in 1975 and created a restructuring practice that would guide the U.S. through the 2008 mortgage crisis, has died. He was 83.
He died yesterday, according to his firm's website. No other details were available.
New York City, on the verge of financial collapse, turned to Rosen, who the law firm said rallied his colleagues to work around the clock to prepare agreements, securities, legislation and tax rulings the city would need to secure financing. More recently, with government-backed mortgage agencies Fannie Mae and Freddie Mac struggling with $5 trillion of debt they supported, the Treasury turned to the Wachtell Lipton practice he pioneered to design and implement a government rescue.
"To say that he was universally admired would be an understatement," said Gregory Milmoe, a partner in the restructuring practice at Skadden, Arps, Slate, Meagher & Flom LLP who has worked with Rosen. "The highest compliment that can be paid in the restructuring world is, 'That's the way Len would have done it.'"
Rosen, born Nov. 19, 1930, was a partner of the New York-based firm since 1965 when he, Martin Lipton, Herbert Wachtell and George Katz, all graduates of New York University School of Law, formed what was to become a premier U.S. deal, bankruptcy and restructuring law firm. He retired in 1997 and continued to serve as counsel until his death, the firm said in a statement.
Leading Practice
"Leonard created, and led, the firm's creditors' rights group," Wachtell Lipton said. "He transformed it into one of the nation's leading bankruptcy practices."
Wachtell Lipton became a sought-after mergers and acquisitions firm due in part to Lipton's creation of the "poison pill" defense to block hostile takeovers. It has been the most profitable law firm in the U.S. by partner compensation since 2004, according to American Lawyer, a legal trade publication.
Under Rosen's supervision, Wachtell Lipton represented banks, insurance companies, bondholders and other creditors in restructuring work. He contributed to drafting the U.S. bankruptcy code, enacted in 1978, and served as chairman of the National Bankruptcy Conference from 1984 to 1992.
Rosen oversaw a restructuring of New York City's finances made more difficult by the refusal of Republican U.S. President Gerald Ford to order a bailout, a condition encapsulated in the famous New York Daily News headline "Ford to City: Drop Dead."
Added Pressure
Despite the added pressure, Rosen simultaneously led the Wachtell Lipton team that represented variety store chain W.T. Grant during its bankruptcy, the first billion-dollar Chapter 11 restructuring, the firm said. Rosen also represented bank lenders to then-Chrysler Corp. in the automaker's government bailout in the 1980s.
"He masterfully forged an agreement among Chrysler and each of its more than 400 bank lenders, an agreement that enabled Chrysler to survive and prosper during a period in which its failure appeared imminent," Wachtell Lipton said.
Harvey Miller, a partner at Weil Gotshal & Manges LLP who handled the Lehman Brothers Holdings Inc. bankruptcy, the biggest in U.S. history, said Rosen "established the premier creditors practice."
Rosen also worked as an adjunct professor at the NYU law school and was active in the Lymphoma Research Foundation and the Children's Cause for Cancer Advocacy.
Born in New York, Rosen graduated from the College of the City of New York in 1951 before earning his law degree from NYU in 1954, according to the Martindale-Hubbell Law Directory. He is survived by his wife, Phyllis; sons Adam, Steven and David; daughter Carol; and nine grandchildren, according to the firm.