Secrets of Corporate Recruiters: Why Headhunters Avoid Some Business Schools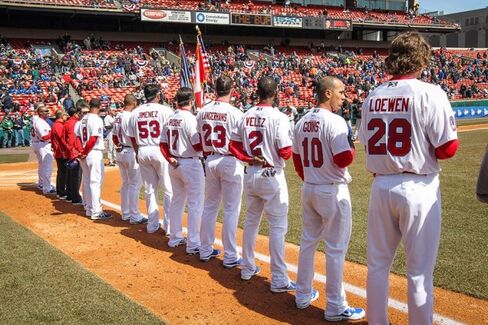 MBA students often wonder why certain companies don't recruit on their campus. Some even blame their career centers for not bringing the "right" companies to their school.
Over the years, I've spoken with organizations in almost every industry. To understand how they decide whether to send headhunters to a particular school, it helps to look at how they design their recruitment calendars.
The recruitment routine starts when companies set their MBA hiring goals for the year. After they know how many business school graduates they want to bring on board, companies decide where to find them by looking at the schools where they've had the most success finding—and retaining—employees to hire. Makes sense so far.
If a company wants to hire more MBAs than it did last year, or if it's dropping a school that hasn't produced enough strong candidates in the past, that creates an opportunity for another school. Organizations usually look to their second-tier options or "noncore" schools from which they have interviewed students off-campus and have seen strong enough potential to make it one of their top-tier sources. For the lucky B-school, this is akin to moving from Triple-A baseball to the majors.
Other times a strong alumni advocate in the company will influence the decision (hint: it's usually someone very high up) to put their alma mater on the "core" school list. (This does not necessarily qualify as a sound business practice, but it's the way the real world works.)
A school's career center can influence this process, and most try to bring recruiters to campus from companies in industries in which their students have expressed an interest. But this can present a chicken-or-egg dilemma; companies recruit at schools because students are interested in their particular industry, organization, job functions, and location. On-campus recruiting, however, helps to generate and perpetuate that interest. It's a matter of getting student interest to a critical mass to ignite that virtuous cycle.
Until a school has made it onto a company's coveted campus recruiting list, recruiters will advertise in other ways, such as posting on a school's job board. This doesn't create the same level of opportunity (or interest), but companies place these posts to see which schools' students are keen to what they have to offer.
At Northwestern University's Kellogg School of Management, where I work, one alum got his job through such a posting. As he did well, the company continued to post on our job board and then began coming to town to interview students in the spring, well after on-campus recruiting season had ended. Eventually they were hiring consistently enough from our program to persuade them to recruit on our campus.
No doubt, meeting a company's reps on campus is the most effective way to get a job offer right out of school. But relying on this method exclusively is never a great idea. Use every avenue available to find that full-time position or summer internship.
Before it's here, it's on the Bloomberg Terminal.
LEARN MORE