Collapse of the Cupcake Fad Sends Crumbs Into Supermarkets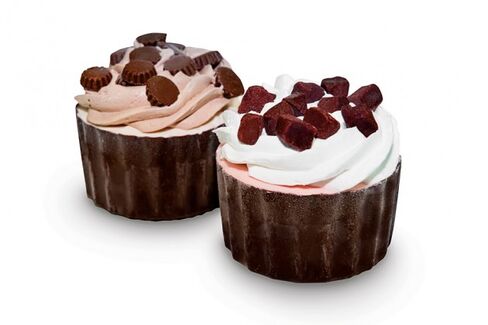 As last decade's gourmet cupcake craze fades away, the 62-store Crumbs Bake Shop chain is shifting its energies from its own struggling outlets to sales through other retailers—and trying to cash in on another fad.
The company's latest product to enter the grocery aisle is a croissant-doughnut hybrid dubbed the Crumbnut, which will be available at BJ's Wholesale Clubs starting on Monday, alongside traditional cupcakes, giant cupcakes that serve 10, mini cupcakes, and cupcake-shaped ice cream cakes. If Crumbnut has a familiar ring, maybe you're thinking of the much-hyped Cronut sold at New York's Dominique Ansel Bakery, with long lines of eager patrons waiting outside the single store for almost a year now.
It's the closest thing to a new dessert fad since the cupcake went mainstream, and Crumbs is no stranger to such trends. "We believe that trends in food can and should be enjoyed by all," says Chief Executive Officer Ed Slezak, who assumed the role earlier this year.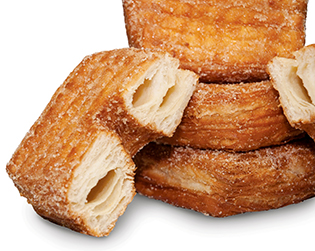 Getting goods into BJ's is part of a new strategy to diversify beyond its cupcake-store business, which is no longer thriving. Falling same-store sales have forced Crumbs to close 17 stores since 2013, and the chain will continue to shutter underperforming locations this year. The strategy also includes a recent agreement to license its brand name and bring Crumbs coffee and bake mixes into supermarkets. Even the Crumbnuts at BJ's are produced by a third party. The shift is just under way: In late 2013, Crumbs earned roughly $17,000 in royalties.
Slezak says he expects more "meaningful numbers" this year, which he views as a period of transition for the company. "I don't know that cupcakes by themselves are a big enough classification to run a substantial business on," he admits. "We're modifying and retuning our objectives from opening stores to a franchise model, looking at product extensions, and licensing—extending our brand through great products being sold at terrific retailers."
It's a stark turn from the company's old strategy of "opening new stores in an effort to expand its presence in those existing markets in which Crumbs already operates, as well as to enter new markets," as an old filing with the Security and Exchange Commission described it. Of course, many others in the chain-restaurant business have established their products' presence on supermarket shelves, including coffee from Starbucks, Dunkin' Donuts, and soon McDonald's; Taco Bell's hot sauce; and Nathan's Famous hot dogs. The freezer aisle likewise has California Pizza Kitchen pizzas, TGI Friday's snacks, and White Castle sliders.
In 2003, when Crumbs opened its first cupcake shop in Manhattan, interest in single-serve treats was just starting to pick up speed. Magnolia Bakery had been featured on Sex and the City a few years earlier, an event credited for spreading the fad throughout New York City and beyond. The phrase "cupcake trend" started appearing in news stories around the country, and 2011 brought a Crumbs listing on the Nasdaq exchange and about four dozen stores spread across California, Illinois, Connecticut, New Jersey, Virginia, and Washington, D.C.
But things quickly became a frosted mess for Crumbs, which opened too many stores too close to one another and began cannibalizing its own sales even as competitors joined in on the cupcake boom. Same-store sales plummeted, and last year the Wall Street Journal declared that the "gourmet-cupcake market is crashing."
Crumbs tried to branch out beyond baked sweets, offering lunch items such as sandwiches and salads, only to discontinue the program. Slezak says the Crumbnut, which made its debut in the fall, was "the last great thing that we put out there. … We've done very well with it." Asked about the Crumbnut, a spokeswoman for original Cronut maker Dominique Ansel Bakery wrote in an e-mail: "People selling croissant doughnuts or generic items have happened for a while now, to very little fan fare. This is not something we have a problem with."
Before it's here, it's on the Bloomberg Terminal.
LEARN MORE