Hillary Clinton's State Department Memoir Coming June 10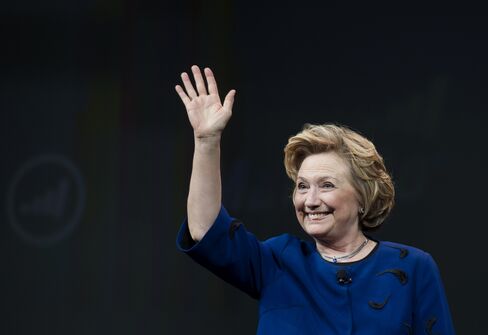 Hillary Clinton's newest memoir, covering her years at the State Department, will be released June 10, according to publisher Simon & Schuster.
Autobiographies have become a staple for presidential hopefuls in recent years, and Clinton reiterated yesterday that she is considering a run for the Oval Office in 2016.
In the still-untitled tome -- which Amazon pegs at 688 pages -- Clinton will share "candid reflections about key moments during her time as Secretary of State as well as her thoughts about how to navigate the challenges of the 21st century," the publisher wrote yesterday on the website www.hillaryclintonmemoir.com.
Clinton is the author of several books, including the 2003 memoir "Living History," released while she served as a U.S. senator from New York. That book earned her a reported advance of $8 million and it sold more than 1 million copies in its first month on the market.
Since leaving the State Department, Clinton has traveled across the country giving paid speeches and working on several philanthropic projects under the auspices of the Bill, Hillary and Chelsea Clinton Foundation.
She has maintained a small personal staff, including veteran speechwriter Dan Schwerin, who assisted her in writing the new book. Her team hasn't announced whether she will go on tour to promote it.
Before it's here, it's on the Bloomberg Terminal.
LEARN MORE