Renewable Energy Installations to Rise 37% by 2015, BNEF Says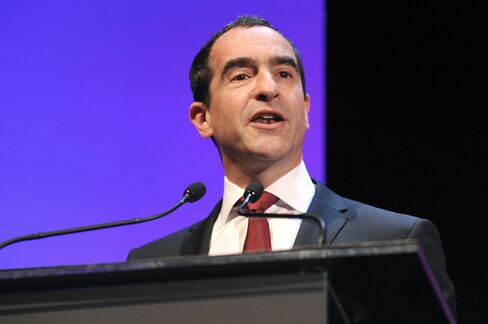 Renewable energy installations are forecast to rise 37 percent in the next two years, driven by a drop in the cost of wind and solar power that cut the value of investment.
"What we're seeing is clean energy competitive with what I call alternative energy -- fossil fuel energy," Michael Liebreich, chairman of the advisory board of Bloomberg New Energy Finance, said at the research group's conference in New York today.
He said 80 percent of the drop in investment is attributable to falling prices for equipment. The rest is lower levels of activity. He estimated installations may rise to 112.4 gigawatts in 2015 from about 82 gigawatts in 2013.
Before it's here, it's on the Bloomberg Terminal.
LEARN MORE