China Xuzhou Zhongsen Missed Bond Coupon Payment: 21CBH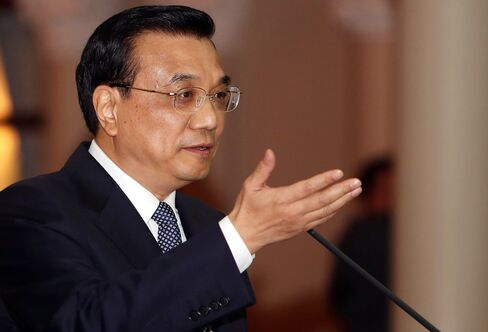 China's private junk bond market is facing its first casualty after a building materials producer reportedly missed a bond-coupon payment, as the government allows defaults amid steps to rein in credit expansion.
Closely held Xuzhou Zhongsen Tonghao New Board Co., based in the eastern province of Jiangsu, missed a 10 percent coupon payment due March 28 on the 180 million yuan ($29 million) of notes it sold last year, the 21st Century Business Herald newspaper reported yesterday, citing an unidentified person. This would be the first default in the nation's private-placement market for high-yield bonds from small- and medium-sized enterprises unveiled in 2012, according to Yang Aibin, a general manager at Pengyang Investment Management Co.
It would also mark the second default in the local bond market after Shanghai Chaori Solar Energy Science & Technology. Co. Mounting nonpayments amid an economic slowdown may signal the government has backed off from its practice of bailing out companies with bad debt. Premier Li Keqiang said in March at the conclusion of an annual legislative gathering that defaults in some financial products may be unavoidable as authorities tighten credit.
"In general, what we will see is a gradual unwinding of implicit government guarantee for a lot of credit products in China," said James Zhao, chief investment officer in Beijing at the international department of CCB Principal Asset Management Co. "There will continue to be a mixture of bond defaults and too-big-to-fail, or too-entangled, cases. It's now up to the market to find the pattern and investors will now have to figure out who is creditworthy and who is more likely to fail. It's a positive development."
Failures Mount
Sino-Capital Guaranty Trust, the guarantor for the Zhongsen Tonghao security, refused to pay on behalf of the company, according to the Herald, a Guangzhou-based financial newspaper.
A receptionist who answered the phone at Zhongsen Tonghao today said no one was immediately available to comment on the matter. A woman who answered at the company yesterday and who wouldn't give her name said the company couldn't immediately comment. The line at Sino-Capital Guaranty Trust was busy when called twice today and two calls yesterday went unanswered.
China started its private junk bond market in June 2012 to give small companies a way of raising funds outside the network of so-called shadow banks. Smaller companies seeking to sell debt as part of the trial program wouldn't have to meet net asset or profit requirements, the Shanghai and Shenzhen stock exchanges said in May 2012.
Economic Slowdown
Reluctance to bail out companies that can't repay debt signals "regulators' higher tolerance for corporate bond defaults amid financial market reforms, which is in line with the current central administration's shift to adopt more market-oriented policies," Moody's Investors Service said in a report on March 7.
The defaults come as the world's second-largest economy is cooling. Policy makers have set a 7.5 percent growth target for 2014, which would be the slowest since 1990.
"There is a high probability that credit risk will increase this year as macro-economic conditions weaken," said Li Lei, an analyst in Beijing at China Minzu Securities Co. said in an e-mail yesterday. "Defaults among some small companies can be regarded as a necessary and healthy stage of development in the onshore bond market."
The number of Chinese companies whose debt is double their equity has surged since the global financial crisis, suggesting more defaults may come, Bloomberg data show. Publicly traded non-financial corporates with debt-to-equity ratios exceeding 200 percent have jumped 57 percent since 2007.
Chaori, Xingrun
Chaori Solar may become China's own "Bear Stearns moment," prompting investors to reassess credit risks as they did after the U.S. securities firm was rescued in 2008, according to Bank of America Corp.
Another closely held company based in neighboring Zhejiang province, property developer Zhejiang Xingrun Real Estate Co., collapsed less than two weeks after the Shanghai Chaori default.
"SME private bonds are now facing relatively high risk," said Pengyang's Yang, who is based in Beijing and was formerly head of fixed income at China Asset Management Co. "We expect more defaults to come in this area, especially those private enterprises without guarantees."