VTB Capital Equity Derivatives Volatility Trading Head Quits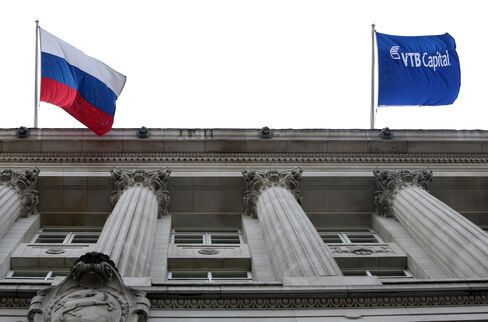 Matthieu Ressencourt, head of equity derivatives volatility trading at VTB Capital in London, departed as the Russian investment bank cuts compensation costs by as much as 15 percent.
"I left in early March," Ressencourt, 34, said by telephone today. A spokesman for VTB Capital in Moscow declined to comment on Ressencourt's departure by phone.
Ressencourt joined from Lehman Brothers Holdings Inc. in 2008 shortly after VTB Group, Russia's second-biggest lender, started its own investment bank by hiring more than 100 bankers from Deutsche Bank AG. Atanas Bostandjiev, head of VTB Capital's international unit, in November proposed the bank fire four in 10 employees in its overseas unit, including London, after costs rose to 95 percent of revenue.
"VTB Group has announced plans to reduce compensation costs at JSC VTB Bank and its investment business VTB Capital by 15 percent this year and clearly VTB Capital International is part of this important initiative," Bostandjiev wrote in an e-mailed statement today.
VTB Capital International has missed its profitability targets for five years, Bostandjiev wrote in a Nov. 15 memo to Yuri Soloviev, deputy chief executive officer of VTB Group. Bostandjiev suggested shutting the equity derivatives, commodities and structured credit trading groups, cutting the client roster to 300 from about 1,000 and eliminating 231 out of 556 jobs, according to the document, which was reviewed by Bloomberg News.
Encouraged by the Kremlin to expand into investment banking overseas before the financial crisis, VTB Group CEO Andrey Kostin pledged to spend $500 million building the division.