To Start Fresh in China, KFC Goes for a Menu Makeover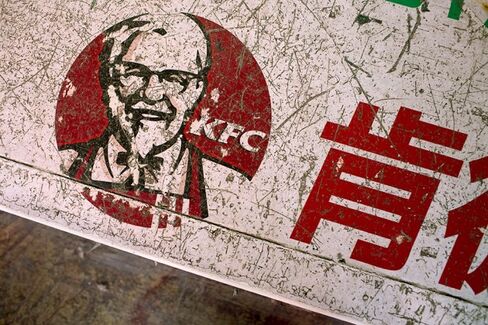 KFC's struggles in China due to food safety issues have been well documented over the past year. After offering promotions and launching new items here and there—efforts that didn't stave off a 15 percent decline in same-store sales in China—the chicken chain is ready to try something more drastic: a total makeover, including a new menu.
KFC has been in China for 27 years, so the brand is due for an update. But a new look is needed even more urgently now to help consumers recover from their recent aversion to chicken, which is still the centerpiece of the menu. It may seem a bit like lipstick on a fried drumstick, although the company says it has strengthened its poultry supply chain and is continuing to rebuild trust.
KFC's menu will feature 10 new items and five revamped versions of existing products. These include three rice dishes, two chicken sandwiches, four snack items, and six drink or dessert items. The menu will have 66 items in total. Sam Su, chairman and chief executive of Yum Restaurants China, said in a release that the chain will undertake similar menu updates "at least once a year."
In addition, the product packaging and staff uniforms will get updates, and a new design for stores will roll out gradually. KFC will launch a new mobile app and a prepay takeout option, while also ramping up marketing efforts with new celebrities.
Despite the difficult year, Yum has consistently stated that it is committed to the China market in the long run, calling it the top retail opportunity in the world. KFC's same-store sales in China finally turned positive in December.
Before it's here, it's on the Bloomberg Terminal.
LEARN MORE