Paulson Fund Buys 4.5% Stake in Dutch Phone Company KPN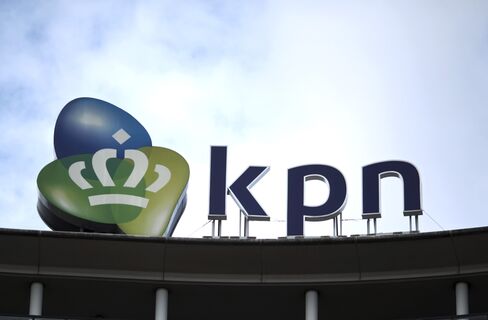 Billionaire John Paulson's hedge fund has acquired a 4.5 percent stake in Royal KPN NV, the Dutch telephone operator whose biggest shareholder is Carlos Slim's America Movil SAB de CV.
Paulson & Co Inc. bought the stake on March 24, according to data compiled by Bloomberg. Armel Leslie, a spokesman for Paulson & Co. with WalekPeppercomm, declined to immediately comment on the reason for the investment. KPN has noted the purchase, said Stefan Simons, a spokesman who declined to comment further.
Paulson's $21 billion hedge-fund firm is known for successfully betting against the U.S. housing market before it crashed. The fund's interests include a stake in Newbury, England-based mobile-phone operator Vodafone Group Plc.
America Movil sold 128 million KPN ordinary shares on March 21, reducing its stake to about 26.7 percent, according to data compiled by Bloomberg. America Movil has reduced its holding from about 30 percent after it dropped a 7.2 billion-euro ($9.9 billion) takeover attempt for KPN last year following opposition from the company's management.
KPN's shares fell 1 percent to 2.49 euros in Amsterdam, paring the advance to 6.2 percent this year and giving the company a market value of 10.6 billion euros.
Before it's here, it's on the Bloomberg Terminal.
LEARN MORE