A $6.8 Trillion Price Tag for China's Urbanization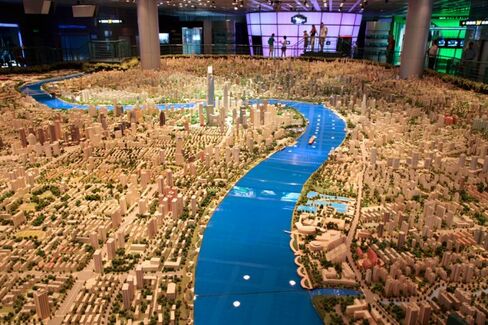 China has finally put a price tag on its massive plan for urbanization, and it's a big one. The cost of bringing an additional couple of hundred million people to cities over the next seven years? Some 42 trillion yuan ($6.8 trillion), announced an official from China's Ministry of Finance last week.
"The flaws in the previous model, in which urban construction mostly relied on land sales and fiscal revenue, have emerged in recent years, and the model is unsustainable," warned Wang Bao'an, vice minister of finance, on March 17. His comments came one day after China's State Council and the Central Committee of the Communist Party released the "National New-type Urbanization Plan (2014-2020)," which aims to lift the proportion of Chinese living in cities to 60 percent by 2020, from 53.7 percent now.
A timely report issued by the World Bank and the Development Research Center of the State Council provides suggestions as to how to pay the big bill. Released today, Urban China: Toward Efficient, Inclusive and Sustainable Urbanization, is the second joint effort by the two organizations, coming just over two years after the publication of an earlier report on economic reform called China 2030.
"Urbanization has relied on land conversion and land financing, which is causing urban sprawl and—on occasion—ghost towns and waste. Land conversion has added to inequalities and has fed social unrest among farmers whose land has been expropriated," said Sri Mulyani Indrawati, managing director and chief operating officer at the World Bank, in a speech in Beijing on March 25. "In the future, a higher portion of local expenditures needs to be financed through local revenues, such as phased-in property taxes and adequate charges for urban services."
"Urbanization is a powerful engine for China's sustained and healthy economic growth, said Lou Jiwei, Chinese Minister of Finance in a news release on March 25. "We need to accelerate reform of the fiscal and tax system as well as investment and financing mechanisms," he said, citing the need for private investment into public infrastructure projects using the public-private partnership model.
To date, China's localities have turned to debt—often backed by land sales–to finance operations. The median debt-to-gross domestic product ratio of all of China's 30-some provinces is 31 percent, with a high of 79 percent in the poor southwestern province of Guizhou, notes a March 25 report by Moody's Investors Services. "Many provinces are reliant on land sales for a large portion of their revenues. While this revenue source has proven to be quite lucrative, it has also been highly volatile and therefore not a reliable source for debt repayment," the report cautions.
Before it's here, it's on the Bloomberg Terminal.
LEARN MORE