China's Rush to Build Dams Leaves Resettled Communities in Limbo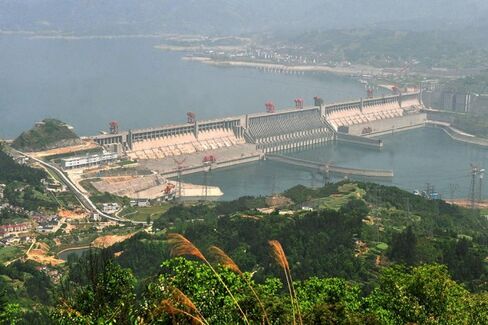 China's 12th Five-Year Plan for Energy Development, released last January, includes the admirable goal of generating 11.4 percent of energy from renewable sources by 2015. But at least one part of its plan is controversial among environmentalists and civil society advocates: the government's aim to install 160 GW of new hydropower capacity, raising China's total hydropower capacity to 290 GW. That would be more installed capacity than in all of Europe combined.
Currently 84 large dams are planned or under construction in southwestern China. The Woodrow Wilson Center's China Environment Forum has just released an interactive map of the dams, viewable here. At least 70 dam sites are situated in regions that the nonprofit Conservation International has classified as biodiversity hotspots.
One major concern is China's lousy past record for conducting environmental and social impact assessments for large infrastructure projects, such as the controversial Three Gorges Dam. Unfortunately, there is little evidence that China is learning from its experience.
Yu Xiaogang, founder of the Kunming-based nonprofit Yunnan Green Watershed, recently visited Gubai, a resettlement village for people displaced by the new Jinping Hydropower project on the Yalong River. Writing today on the East by Southeast blog, he concludes: "Conditions provided for the resettled peoples were significantly sub-standard compared to previous living conditions." Their homes were smaller, their farmland less fertile, and their costs of living higher.
If China forges ahead with its current hydropower target, there will be many more Gubais. "Over its 50-year history of developing hydropower, China has never properly resolved issues related to involuntary resettlement caused by dams," writes Yu.
Before it's here, it's on the Bloomberg Terminal.
LEARN MORE