Gunvor Says Trading Continues After U.S. Sanctions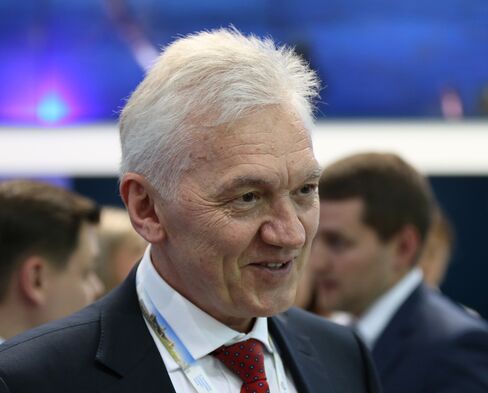 March 22 (Bloomberg) -- Gunvor Group Ltd.'s chief executive officer said lenders are continuing to provide financing and "most" of its counterparties are willing to trade with the company after the U.S. government imposed sanctions on its Russian co-founder.
"We are not yet back to full normal but we are heading in that direction," Torbjorn Tornqvist said in a phone interview yesterday. He declined to identify which companies are reluctant to trade with Gunvor and said he expects those counterparties will eventually return to doing business with the commodity-trading company.
Gunvor said March 20 that co-founder Gennady Timchenko sold his stake in the company to Tornqvist one day before the U.S. Treasury Department announced sanctions on him. The U.S. alleged Timchenko's activities in the energy sector have been directly linked to Russian President Vladimir Putin, that "Putin has investments in Gunvor" and that he may have access to Gunvor funds. The company, operated out of Geneva, denies any Putin ownership.
The sanctions, which targeted Timchenko and not the company itself, are part of an escalation of U.S. efforts to punish Putin and his associates for Russia's intervention in Ukraine's Crimean region.
Tornqvist, 61, is now the closely held company's largest shareholder, with 87 percent of its shares. Timchenko's share sale was unconditional and doesn't provide him with an option to buy back his stake, Tornqvist said. The sale was done at "fair market value," according to the CEO, who declined to provide further details or say how it was financed.
Willing Partners
Gunvor found willing trading partners in France's Total SA and Morgan Stanley for oil products yesterday. The Cypress-registered company sold a 20,000 metric-ton diesel cargo to Total and 6,000 metric tons of gasoil barges to Morgan Stanley in European trading, according to three brokers monitoring Platts pricing window who declined to be identified because of company policy. Seth Pietras, a Gunvor spokesman, confirmed the trades by e-mail.
"It's not great publicity, but I don't think there are any legal consequences for U.S. companies wanting to do business with Gunvor," Matthew Parish, a partner in the law firm Holman Fenwick Willan LLP, said by phone from Geneva. "A company of the size and reputation of Gunvor, people are going to do business with no matter what."
The trader also offered to sell 20,000 metric tons of diesel for delivery to Le Havre, France and 15,000 tons to Amsterdam without finding buyers.
Morgan Stanley declined to comment on the trades and Total didn't immediately respond to an e-mail or phone message seeking comment.
Bonds Fall
Gunvor earned $301 million in profit in 2012 on sales of $93 billion, according to a prospectus for a bond issuance last year.
Gunvor bonds fell yesterday, sending the yield to a record high. The yield on Gunvor's $500 million of notes due in 2018 rose 212 basis points to 10.394 percent at 1:50 p.m. in London, the highest since the securities were sold in May on a closing basis, according to data compiled by Bloomberg. The yield jumped as high as 12.59 percent.
Tornqvist, a Swedish national, began working with Timchenko in 1997, forming a company to export Russian crude from Estonia. They created Gunvor in 2000, naming the company in honor of Tornqvist's mother whose name in Swedish translates to "careful fighting."
Russian Crude
Moving to Geneva in 2003, Gunvor became a dominant player in the Russian crude and oil product market, winning contracts from state-controlled OAO Rosneft and other producers. By 2007, Gunvor handled as much as a third of Russia's seaborne crude oil exports, according to its website.
Russian crude and oil products now account for less than 20 percent of the company's trading and Gunvor no longer buys crude from Rosneft, Tornqvist said. Gunvor competitors Vitol Group, Glencore Xstrata Plc and Trafigura Beheer BV struck deals with Rosneft last year worth a combined total of more than $11 billion.
"Our future, from a trading point, lies elsewhere," Tornqvist said of Russia.
To contact the reporters on this story: Andy Hoffman in Geneva at ahoffman31@bloomberg.net; Lananh Nguyen in London at lnguyen35@bloomberg.net; Maria Kolesnikova in London at mkolesnikova@bloomberg.net
To contact the editors responsible for this story: Timothy Coulter at tcoulter@bloomberg.net Tina Davis, Steven Frank