Europe Sees Record Swap Expansion as Junk Swells: Credit Markets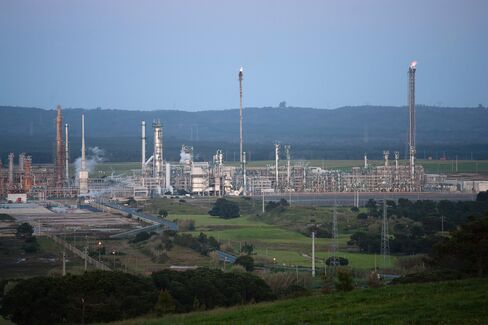 Europe's junk-bond market, once considered a small outpost in the fixed-income world, is gaining relevance as growth exceeds that of the U.S. and bankers race to offer investors another way to bet on credit quality.
A benchmark index of credit-default swaps insuring the region's high-yield bonds is being expanded today to cover the most borrowers since it started trading in 2004. Non-financial companies in Europe have raised 14.5 billion euros ($20 billion) of speculative-grade debt this year, following an all-time high of 76 billion euros in 2013.
The market is ballooning as regulations cause banks to pull back on providing loans and central bank measures to depress benchmark interest rates encourage investors to wade deeper into the riskiest debt to generate returns. It also reflects confidence in the euro zone, which was in jeopardy of breaking up just two years ago as Greece, Ireland, Portugal and Spain sought bailouts amid a sovereign debt crisis.
"There's a dearth of physical credit," said Mitch Reznick, the London-based co-head of credit at Hermes Fund Managers Ltd., which oversees about $40 billion. "Any development that increases the ability to express an investment view is a good thing, and that's what this does."
New Names
The Markit iTraxx Europe Crossover Index includes credit swaps linked to 60 borrowers and started trading today in London, up from 50 companies previously tracked. Five companies were removed from the previous version of the benchmark and 15 were added. The new measure cost 322 basis points and compares with 252 basis points for the previous series at the close yesterday, according to data compiled by Bloomberg.
High-yield debt is rated below BBB- by Standard & Poor's and Baa3 by Moody's. Swaps pay the buyer face value in exchange for the underlying securities or the cash equivalent should a borrower fail to adhere to its debt agreements.
Galp Energia SGPS SA, Portugal's biggest oil company, and electrical equipment maker Rexel SA are among those being included because they've sold more than 500 million euros of bonds in the past year, according to Markit Group Ltd. Swap contracts on these companies aren't actively traded.
Markit said last month it was expanding Europe's riskiest measure "in response to the continued growth in high yield bond issuance." Non-financial companies in the region raised 23 percent of their cash in the capital markets in 2013, up from 20 percent in 2012, according to data from Moody's.
Europe's Recovery
"By bringing in new names, you make it more closely aligned to what investors have in their portfolios," said Abel Elizalde, a credit strategist at Citigroup Inc. in London. "The challenge now is to try to get these names liquid. The good thing is that we've already seen investor interest in trading."
It's the first time the gauge has been increased since 2009 after it was briefly reduced to cover 45 borrowers to reflect lower trading volumes during the financial crisis.
Europe's high-yield market is being fueled by investor confidence in the region's economic recovery as investors return to markets they shunned during the debt crisis. The region's rebound has allowed Greece's Piraeus Bank SA to sell bonds as the government announces plans to issue debt after four years.
The average yield to maturity on bonds from Greece, Ireland, Italy, Portugal and Spain fell to euro-era lows this week, according to Bank of America Merrill Lynch indexes. Yields on junk corporate bonds dropped to a record low of 4.4 percent last week.
New Indexes
Bond financing is increasing as banks shrink balance sheets and curb lending to meet new regulations in the wake of the crisis. Europe's leveraged loan market contracted 13 percent to 283 billion euros in the past two years, according to a Nov. 15 Morgan Stanley report. In the same period, Bank of America Merrill Lynch's European junk index expanded 53 percent to 227 billion euros.
The almost 250 billion euros of debt now in the bond index is up from 76 billion euros in mid-2007. That compares with $1.3 trillion on the U.S. measure, which rose from $680 billion in the same period, and almost $2 trillion globally, Bank of America Merrill Lynch bond indexes show.
"The U.S. high-yield market is much bigger than the European market, so you have to scale for that," Elizalde said. "But everyone felt that Crossover should include more high-yield names."
Trading Soars
The change is being made as the latest series of indexes measuring the cost of protecting corporate debt around the world start trading. New benchmarks are created every six months when companies are added or dropped depending on their ratings, cost of protection and ease of trading.
Gauges of swaps on companies in Europe, Asia, Australia and Japan rolled into their 21st series today. The 22nd version of U.S. benchmarks start trading at 8 a.m. in New York.
"There's been growth in the high-yield market and now more CDS are trading as investors hedge those bonds," said Saul Doctor, a strategist at JPMorgan in London. "Investors will now have another instrument by which they can hedge those names, trade them, find relative value and that should give liquidity to the name."
Trade volumes on the Crossover index soared in the past year while trading in the credit derivatives market as a whole declined, according to data compiled by the Depository Trust & Clearing Corp.
Contracts on the benchmark now insure $26 billion of debt, up 53 percent in the past 12 months, while notional volumes on the equivalent U.S. gauge rose 5 percent to cover $27 billion. A gross $21 trillion of protection is now outstanding across all credit products, down 12 percent from $24 trillion a year ago, DTCC data show.
"The reference is the CDX High Yield Index, which has 100 names, and the goal is to bring Crossover closer to that," Citigroup's Elizalde said. "CDX High Yield is a big index, it's very diversified and more representative of the U.S. high-yield market. Crossover is moving in that direction."