Bloomberg Businessweek's 2014 Design Issue
From nanotech to supertall, the radical designs changing the world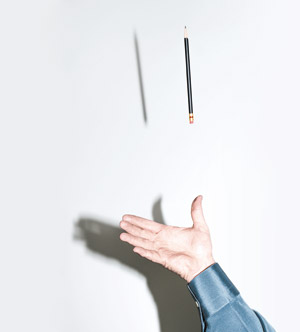 We've passed the point where design is merely the look and feel of things. Today it's core to any successful business, so much so that in Silicon Valley designers are pursued by venture capitalists and have seats at the table alongside founding engineers and executives, and Apple, Facebook, General Electric, and 17 other companies fight over the 14 lucky students enrolled in the California College of the Arts' Interaction Design program.
So where is all this "design thinking" leading us? On the merits and imaginations of the people who took part in our second annual design conference—and grace this issue—we're about to get really, really small (coding life at one-billionth of a meter); really, really tall (1,000 meters straight up); and make the impossible look easy (a robotic Yo-Yo Ma; pain-free taxes). This all aligns with architect Liz Diller's appreciation of design's ability to "make change palpable."
Asked recently to fill in the blank, "Design can ________," graphic designer Neville Brody replied: "That's the full sentence. Design can. Ensuring that the world's population has access to water, food, sanitation, a roof over their heads—all of that is design." Maybe the better question is: "What can't design do?"
Before it's here, it's on the Bloomberg Terminal.
LEARN MORE