Architect Craig Dykers on His Plans for SFMOMA and Remaking Times Square
The architect on his process, Times Square, and SFMOMA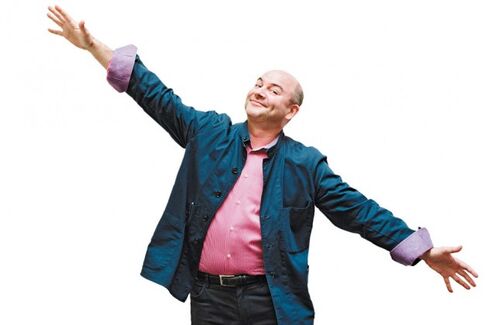 As a founding partner of Snøhetta, an architecture practice in Oslo, Norway, New York, and now San Francisco, Craig Dykers is a co-creator of the Oslo Opera House and the Bibliotheca Alexandrina in Alexandria, Egypt. The firm is redesigning Times Square for actual New Yorkers, expanding the San Francisco Museum of Modern Art, and drafting a new San Francisco home for the NBA's Golden State Warriors.
Your buildings often become gathering places, social hangouts. Is that how you conceptualize them?
As architects, we often talk about the concept for something, and that's interesting because I've never heard anyone walk into a building, drop to their knees, and say, "Whoa, what a f-‍-‍-ing great concept." It just doesn't happen. For us, the concept takes the form of a question. The question can be kind of mysterious or funny. The question can be dangerous. But the best questions, as any child will tell you, are questions that lead to other questions. And so what does this mean in terms of architecture? One of the questions we ask ourselves is, who are we making things for? Obviously we're making them for people. People are not abstractions. We can't always predict what people do. So as we design we're asking, what range of reactions can we expect? The open nature of the design allows people to connect with each other in a civilized manner, even if they seek challenges.
Like public sex, for example.
That was not our original concept! But yes. It was a great night when [the Oslo Opera House] opened. Kings, queens, premiers, and presidents were all there. And I had hoped to read something the next morning that said, you know, "Opera opening, big success." And instead, the first thing on the Internet was that there was a couple caught having sex on the roof. Apparently just over my head they were consummating the building while we were watching the opening. But that was kind of a nice way to open a building, I thought.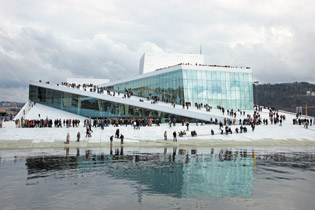 What did you imagine people would do there?
The opera house itself is created by a series of terraces that rise up out of the fjord of Oslo, allowing people to move up toward the roof. The terraces provide a sense of where you are in the city. As humans, we want to gain perspective of our surroundings. That understanding turned out to be true.
How will Times Square change?
We're ripping up all the surface area to make it more comfortable for people who live and work and use the space. Times Square is an intense place. There can be 7,000 people crossing the crosswalk at 45th Street in a two-hour period. So we created a "People Pissed Off Map" showing the areas where everyone is really angry. We're working to make the place easier to walk through—to eliminate the anger. And we're dealing with water. There's an enormous drainage problem there, because Times Square used to be a swamp. Again, we're figuring out how people use the space. Everybody puts everything everywhere. They just want to set stuff up. As a result, we're creating a series of benches. We built a prototype, and as soon as we put it out there, people started to use it in very unusual ways.
And what have you done to the SFMOMA?
Generosity is a key to the design, and in the same way that the opera and Times Square provide more for people to enjoy than the planned interior uses, our idea at SFMOMA is to create an open and comfortable doorway beyond which the collection may be discovered. The ground floor will seem at once familiar and unique. The new staircase is open and light-filled, and there are views to the exterior on each floor and new terraces on many of the gallery levels. Access to fresh air and daylight will invite people to engage with San Francisco as well as with the art on display.
Before it's here, it's on the Bloomberg Terminal.
LEARN MORE