Panthers' Cam Newton to Have Ankle Surgery With Four-Month Rehab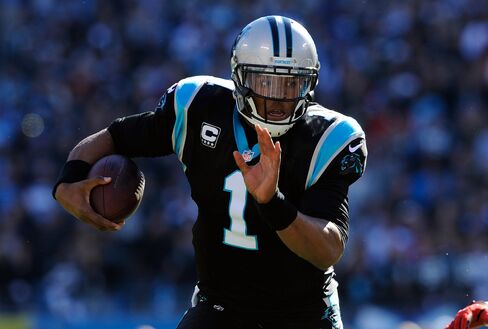 Carolina Panthers Pro Bowl quarterback Cam Newton will undergo ankle surgery that will require about four months of recovery time.
Newton, 24, has had soreness in his ankle since the Panthers' season-ending playoff loss to the San Francisco 49ers on Jan. 12. The four-month rehabilitation period means Newton may be able to return for training camp in late July, about six weeks before the start of the regular season.
"We wanted to see if rest would calm it down, but it is still bothering him and the decision was made to address it," Panthers head trainer Ryan Vermillion was quoted as saying by the National Football League team's official Twitter feed.
The Panthers didn't specify which ankle requires surgery. The procedure will tighten ligaments that had been causing Newton pain since the end of the season, NFL.com reported.
Newton was selected to the Pro Bowl for the second time in his three-year NFL career last season after passing for 3,379 yards, 24 touchdowns and 13 interceptions. He also scored six rushing touchdowns while leading the Panthers to a 12-4 record.