Tata Group Plans $8 Billion Infrastructure Push: Corporate India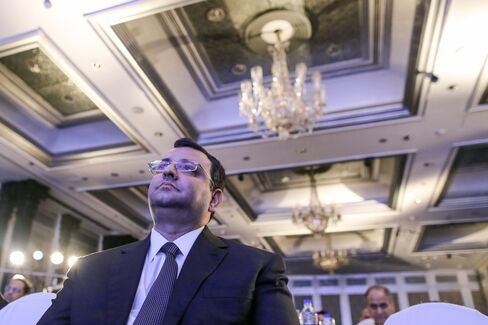 Cyrus Mistry, chairman of India's Tata group, is planning to spend at least $8 billion building roads, airports and housing, betting a stable administration after India's coming elections will lead to a new wave of infrastructure development.
Mistry, 45, who took over as the group's chairman in December 2012 after Ratan Tata's two decades at the helm, is expanding at least three unlisted infrastructure companies within the $100 billion conglomerate, according to two people familiar with his plans. The businesses will get more attention after Mistry has overhauled operations at bigger, listed Tata companies including the auto and steel units.
The initiative from Tata, which control assets including Jaguar Land Rover and New York's Pierre hotel, underscores the hope among Indian corporates that infrastructure project approvals and spending will pick up when a new government is formed after elections ending in mid-May.
"Mistry looks at this sector as a phenomenal opportunity," said U.R. Bhat, managing director of the India unit of U.K.-based Dalton Strategic Partnership LLP, which manages $2 billion globally. "It's a natural extension of their capabilities. Tata has the financial muscle to bid for the biggest of the projects and dominate," he said.
India needs to spend $2.2 trillion by 2030 on urban transportation, housing and office space to boost infrastructure ranked below that of Guatemala and Namibia by the World Economic Forum, McKinsey & Co. said in a 2010 study.
The S&P BSE Sensex added 0.1 percent to 21,832.61 at the close in Mumbai. The S&P BSE Capital Goods Index declined 0.4 percent, paring its year-to-date gain to 13 percent.
Triple Order Book
From 2012 through 2017, India is likely to spend 41 trillion rupees ($668 billion) on infrastructure with almost half of it being provided by the private sector, Siddhartha Roy, Tata Group's chief economic adviser, told reporters in June.
Tata Housing Development Ltd., Tata Projects Ltd. and Tata Realty and Infrastructure Ltd. or TRIL, which builds technology parks, malls and residential complexes, are among the infrastructure units that are aiming to more than triple their order books to 700 billion rupees in five years, said Sarika Kapoor Chokshi, a Tata Sons Ltd. spokeswoman in Mumbai.
TRIL plans to spend 227 billion rupees in the next five years building highways, airports, hotels and urban transportation, according to a presentation made by Managing Director Sanjay Ubale last June. Tata Housing is developing 26 projects across 10 Indian states.
Looking Abroad
Mistry also is encouraging the units to seek contracts abroad, in particular in western Asia and southern and western Africa, according to one of the people familiar. Tata management expect infrastructure activity will expand in a year or two after a new Indian government spurs an economic rebound, the person said.
India's growth slowed to 4.7 percent in the final three months of 2013, idling below 5 percent for the seventh straight quarter and denting the Congress party's chances of extending its decade-long rule in national elections that start next month and conclude in mid-May.
Narendra Modi of the main opposition Bharatiya Janata Party will have the best chance of leading the next government, polls indicate. Modi has run on his record of stronger-than-average growth in the western Indian state of Gujarat, which he has led since 2001.
"Developers are either not investing in or exiting highways projects citing the government's inability to provide the required clearances in time," analysts at India Ratings and Research, the local unit of Fitch Ratings, said in a March 11 report.
Construction Background
Infrastructure interests Mistry the way designing cars fascinated his predecessor Ratan Tata, said one of the people familiar, pointing to his family's 150 year experience in the construction sector. Mistry's billionaire father and elder brother control the $2.5 billion Shapoorji Pallonji Group, a construction conglomerate that was started by Mistry's great grandfather with an Englishman in 1865.
The infrastructure initiative is a component of Mistry's strategy since becoming the Tata group chief. He also has sold assets, written down overvalued ones and restructured units.
"Ratan Tata had an aggressive strategy of leaving a global footprint," said Shishir Bajpai, a Mumbai-based director at IIFL Wealth Management Ltd. with $1.7 billion under management and advisory. "A few worked and a few didn't. It makes sense to relook and redefine it. We have been buying shares of Tata companies over the past few months."
As for infrastructure, Dalton Strategic's Bhat said: "They are trying to find the next big opportunity and capture that."