Iran Nuclear Talks Resume in Vienna Shadowed by Crimea Vote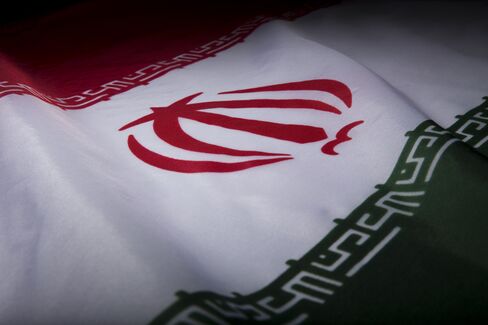 The specter of Crimea hangs over Iran's nuclear talks resuming today, as world powers locked in a confrontation over Russia's move to annex the region find themselves on the same side during negotiations with the Islamic Republic.
Even as they clash over Ukraine, diplomats from Russia and the U.S. and European Union are seeking to build on November's interim accord in Geneva, which froze some of Iran's most sensitive nuclear work in return for limited sanctions relief.
European Union foreign policy chief Catherine Ashton had a "constructive" meeting today with Iranian Foreign Minister Mohamad Javad Zarif before the world powers convened, her spokesman, Michael Mann, said in a statement. Yesterday, the EU imposed penalties on 21 Russians after a referendum paved the way for President Vladimir Putin to take control of Crimea. The White House slapped sanctions on seven top Russian officials.
Participants in the Iran talks have set a July deadline to reach a comprehensive long-term deal. The dispute between the West and Russia could become a bigger problem in the event of a setback to the negotiations, said Robert Einhorn, a former Iran negotiator at the U.S. State Department and now a senior fellow at the Brookings Institution.
"Russia has never been supportive of sanctions but has recognized the utility of sanctions in motivating Iran to come to talks and negotiate seriously," Einhorn said. If the talks collapse, "Russia may undermine the sanctions."
New Schism
Russia would only be further isolating itself from the international community if it were to cease cooperation with its five partners in the Iran talks, a senior U.S. official said yesterday, speaking on condition he not be identified because of the sensitivity of the talks. The official said Russia has its own interests in preventing Iran from acquiring a nuclear weapon or triggering an arms race in the Middle East.
The Geneva deal, which took effect in January, offered Iran as much as $7 billion in sanctions relief, including easing curbs on trade in petrochemicals and auto parts. In return, Iran, which denies it seeks to build nuclear arms, agreed to gradually eliminate its stockpile of 20 percent-enriched uranium, stop installing additional centrifuges and halt work at its heavy water Arak reactor.
The new schism between the West and Russia probably won't affect this week's session in Vienna, said Cliff Kupchan, an Iran analyst at the New York-based Eurasia Group, which monitors political risk.
"The Iran nuclear talks have been one of the few areas of cooperation between Russia and the U.S," he said. "Russia views the prospect of a nuclear weapon-capable Iran as contrary to its national interest."
'Very Delicate'
The interim accord, between Iran and the so-called P5 +1 countries, made up of China, France, Russia, the U.K., the U.S. and Germany, can be extended if the sides show progress without coming to a final agreement by July. The Iranians have cut their stockpile to 161 kilograms (355 pounds) from 196 kilograms, according to the International Atomic Energy Agency.
Iran won't gain anything from the dispute among its interlocutors over Crimea, and would rather avoid such a situation, said Jamie Ingram, a Middle East analyst at IHS Jane's in London.
"Things are still very delicate and quite frankly they prefer less conflict," he said. Division can lead to delays, and "the longer the sanctions hold against Iran, the longer it takes to reach a breakthrough, and that's negative for Iran."