Bill Gates Says Common Core Standards Helpful to U.S. Schools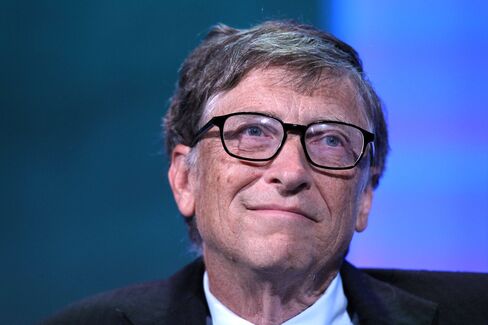 Microsoft Corp. founder Bill Gates said that having a common set of academic standards across U.S. schools is needed to keep the nation competitive.
"It's such an exciting thing to have high standards, quality standards and consistent standards," he said in an interview on ABC's "This Week with George Stephanopoulos" which aired today. "I am disappointed that its implementation is at risk in some states."
The Common Core State Standards Initiative is a set of academic measures in math and English language arts and literacy that outline what students in the U.S. should know and be able to do at the end of each grade, from kindergarten to the senior year of high school.
Concerns about U.S. academic performance and competitiveness with other countries propelled interest in creating the standards.
The Common Core was created to ensure that students graduating from U.S. high schools have the skills and knowledge necessary to succeed in college, career and life, regardless of where they live. Education Secretary Arne Duncan is a supporter of the Common Core, as is the Bill and Melinda Gates Foundation.
While the Common Core has been voluntarily adopted by 45 states and the District of Columbia, it has stirred controversy.
States Delay
Some states have halted or delayed implementing it because leaders say it's a federal takeover of education. Some Tea Party members oppose it, and the Republican National Committee in April 2013 adopted a resolution calling it "a nationwide straitjacket."
Gates, who tops the Bloomberg Billionaires Index, said Common Core "isn't a curriculum, it doesn't tell you how to teach." There will be a transition where failure rates may be high, which may show "the way we've been teaching math isn't good enough," he said. "To meet these high standards, we need to do it in a smarter way."
He said in the interview that in a decade, the scores and competence for U.S. students in math can be improved. "This is going to be a big win for education," he said.
Before it's here, it's on the Bloomberg Terminal.
LEARN MORE