Weibo Files for $500 Million U.S. IPO to Repay Parent Sina Corp.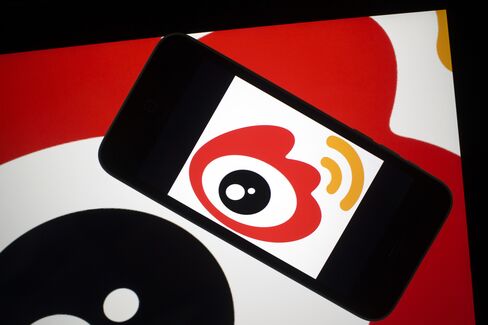 Weibo Corp., China's biggest microblogging outlet, with 129 million monthly active users, filed to raise $500 million in an initial public offering in the U.S., according to a regulatory filing yesterday.
The company didn't specify the number or price of American depositary shares it will offer, using the figure as a placeholder to calculate registration fees. Goldman Sachs Group Inc. and Credit Suisse Group AG are managing the offering. The company plans to use some of the proceeds from the offering to repay loans to parent Sina Corp., which has a 78 percent stake.
Sina Weibo, based in Beijing, joins a slew of Chinese Internet companies looking to list newly issued shares in the U.S. JD.com Inc., the Chinese retailing website that just received an investment from Asia's largest Internet company Tencent Holdings Ltd., filed to raise $1.5 billion in the U.S. Jumei.com, a Chinese e-commerce company that sells cosmetics, is also planning an IPO in the States, people familiar with the matter said last month.
Alibaba Group Holding Ltd., China's biggest e-commerce company, agreed in April to buy an 18 percent stake in Sina Weibo for $586 million. Alibaba is also preparing to go public in 2014, people familiar with the matter have said.
Sina Weibo is valued at $5.1 billion after posting its first profit, according to the midpoint of analyst estimates. That makes it one-sixth the size of its U.S. peer Twitter Inc., which has a market value of $30 billion. Shares of the San Francisco-based microblogging service with more than 200 million users have almost doubled since the company's November debut.
Before it's here, it's on the Bloomberg Terminal.
LEARN MORE