Twenty-Five Years of Oil Spills
On the 25th anniversary of the Exxon Valdez disaster, a look at the U.S. oil spills that came after

On March 24, 1989, a tired third mate ran the tanker Exxon Valdez into a reef near Alaska's Prince William Sound. About 10.5 million gallons of crude oil flooded the waterway in what was then the worst environmental disaster in U.S. history. Although the salmon have returned and most of the spill is gone, stubborn pockets of oil linger at the site even after 25 years and billions of dollars spent on cleanup. The incident spurred tighter international and U.S. regulations and the construction of sturdier, better-staffed ships. While the safety record of oil tankers has vastly improved, it's difficult to prevent outlier events such as the 2010 BP spill. Where oil goes, spills follow.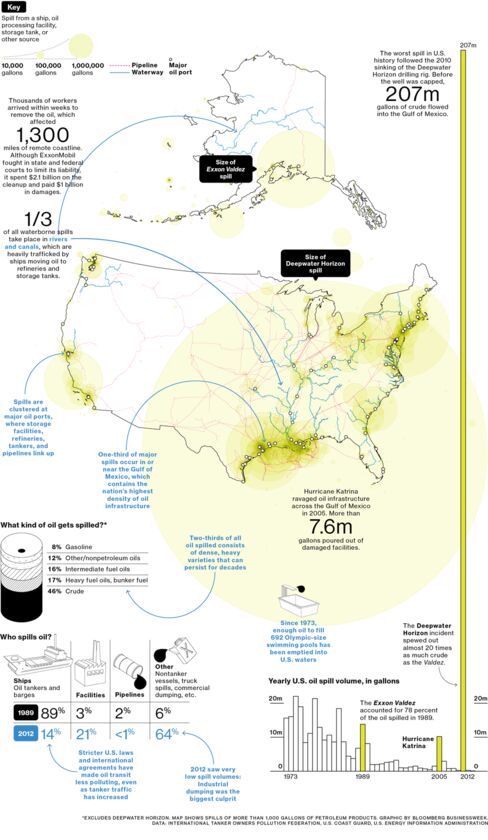 Map shows spills over 1,000 gallons of petroleum products in U.S. waters, 1973 to 2012. Graphic by Bloomberg Businessweek. Data: Energy Information Administration, U.S. Coast Guard Marine Casualty and Pollution Database, International Tanker Owners Pollution Federation
Before it's here, it's on the Bloomberg Terminal.
LEARN MORE