The Bull Market Has a Birthday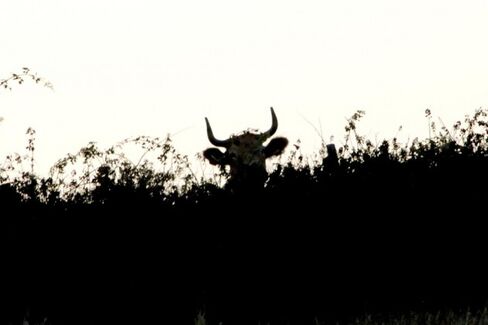 Hard to believe, but five whole years have passed since the market set what now appears to be a generational low. In March of 2009, the Standard & Poor's 500 index cratered to the ominous level of 666, handing Wall Street its second-biggest bear market of the past 100 years (only the bread-lined days of 1929 to 1932 clocked a worse peak-to-trough performance). That is especially whiplashing: It took just 17 months from late 2007 to the spring of 2009 for the market to collapse 57 percent. By comparison, the post dot-com bust at the start of that decade took nearly twice as long to inflict that kind of loss.
In the five years since the most recent bottom, the market has very nearly tripled, shrugging off various scares out of Greece, the Mideast, Washington, pink slime, Sony, MF Global, and the central banks of the U.S., Europe, and China. "This remarkable bull market in equities has been built on liquidity and pessimism, not on growth and optimism," argues Bank of America Merrill Lynch Chief Investment Strategist Michael Hartnett in a note to clients this week.
Anyone watching this market, which just revisited another all-time high despite Russia's standoff with Ukraine, could be forgiven for believing it is overdue for a correction. Iffy initial public offerings and tech buyouts, supereasy credit, and dormant volatility readings affect a general sense of investor complacency. The Federal Reserve, moreover, will have to accelerate its stimulus taper before too long, en route to eventually raising interest rates. No one knows how that new monetary regime—after this unprecedented one—will affect the post-crisis economy. Since the financial meltdown culminated during President Obama's first 100 days in office, global equities have rallied 169 percent, commodities are up 55 percent, and bonds are up by a third. In total-return terms, the S&P 500 has surged 206 percent, a gain that has been exceeded over the same stretch only by the Indonesian market.
Still, writes Hartnett: "We believe the bull market is far from over. Neither inflation nor recession features in our macro base case. High corporate and investor cash levels are more visible than greed and leverage. And central bankers remain in 'whatever it takes' mode." If anything, he thinks the current state of affairs could end up resembling the 1998-99 meltup period, when risk assets surged after the shocks of Russia's collapse and the demise of Long Term Capital Management—the growth-at-any-price prime of the "Greenspan Put".
For all the supposed bullishness and complacency that abound today, he says, there are still plenty of worries that, paradoxically, can sustain today's uptrend, at least in the short run.
American nominal GDP growth, he points out, has averaged only 3.3 percent over the past five years, coming out of the worst financial shock of a generation; that is just up from the slowest rate of growth since the 1930s. "But," he writes, "a backdrop of excess debt, deflation and deleveraging has not prevented soaring asset prices thanks to a central bank policy of maximum liquidity and a corporate policy of maximum profits. Both have allowed asset prices, particularly equities, to climb a wall of worry."
Indeed, despite the galloping bull run of the past five years, only $132 billion has been earmarked for global equity funds, while $1.2 trillion has flowed into global bond funds.
Troublingly, Hartnett says; a pressing risk is excess global liquidity swelling valuations in a narrow range of assets. Should struggling emerging markets not be able to stem capital flight, bubbles in destination markets such as real estate in London, Dubai, and Singapore, peripheral European bond markets, and U.S. tech and health-care stocks could ensue.
Bubbles: Whether you're talking 1929, 1999, or 2008, it's increasingly clear that central bankers, for all their omnipotence, generally don't handle them all that well.
Before it's here, it's on the Bloomberg Terminal.
LEARN MORE