BHP Dividend Lifts Stocks as Aussie Bonds Lose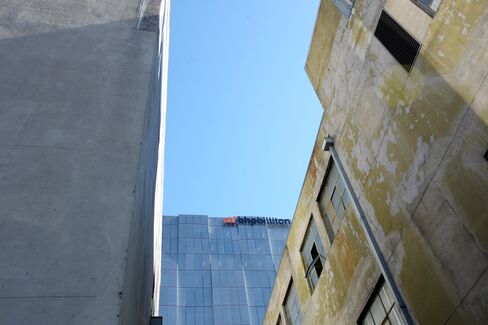 BHP Billiton Ltd. offers a dividend return twice as high as Australia's one-year bond yield, underpinning the strongest rally in stocks in seven months as the nation's sovereign debt slumps to the world's biggest loss.
The S&P/ASX 200 index gained 5 percent in February with reinvested dividends, the most since July. Bonds due in 10 years and more fell 0.3 percent, the most among 144 debt indexes from Bloomberg and the European Federation of Financial Analysts Societies. BHP, the world's largest mining company, has a 5.03 percent dividend yield, while the 2014 yield is 2.42 percent.
The Reserve Bank of Australia held its key interest rate at a record low today, as projected by a Bloomberg News survey of economists, and reiterated the outlook for growth is strong enough to justify a period of policy stability. The S&P/ASX 200 will rise about 4.5 percent in the coming year as 10-year bonds fall 1.6 percent by Dec. 31, separate polls of analysts show.
"You will continue to see companies increasing dividends and now earnings are picking up so you get that double benefit," said Keith Poore, the head of investment strategy at AMP Capital Investors Ltd. in Wellington, which manages about $131 billion. "We are still favoring equities over bonds."
Buying Stocks
Australian stock funds have attracted $482 million this year through Feb. 25, according to EPFR Global, a fund research company in Cambridge, Massachusetts. Investors withdrew $234 million from bond funds, the figures show.
Reserve Bank Governor Glenn Stevens set the groundwork for the share rally Feb. 4 by amending the central bank's monthly policy statement to remove warnings about an "uncomfortably high" currency. He went on to add that "stability in interest rates" is the most prudent course. "Growth is expected to strengthen," Stevens said in the statement.
The RBA the same week raised its forecast for growth in gross domestic product to 2.75 percent in the year ended June 30 from 2.5 percent. It boosted its prediction for core inflation, which reduces the weightings of the most volatile items, to 3 percent from 2.5 percent.
Government data Feb. 6 showed Australia had a trade surplus in December, contrary to the deficit projected by a Bloomberg survey. Exports to China surged to a record A$9.6 billion ($8.6 billion). Sales rose for iron ore and coal, the nation's largest commodity exports.
Chinese Demand
The figures run contrary to months of warnings from investors that China will curtail demand for Australian raw materials as economic growth slows in the world's second-largest economy. Manufacturing growth in the Asian nation slowed to the lowest level in eight months in February, based on data reported March 1.
BHP Billiton reported first-half profit last month that beat analysts' expectations and increased its dividend 3.5 percent.
Rio Tinto, the world's second-largest mining company, also bolstered its dividend after reporting a gain in net income. Chief Executive Officer Sam Walsh said there is continuing strong demand from China.
Woodside Petroleum Ltd. boosted its dividend last month even as the Perth-based oil and gas company reported a decline in profit.
The momentum in Australia's exports isn't sustainable, said Hideo Shimomura, the chief fund investor in Tokyo at Mitsubishi UFJ Asset Management Co., which oversees the equivalent of $80 billion.
Iron Ore
China has stockpiled a record amount of iron ore, which means its demand for the steelmaking material will decline, he said. Slowing manufacturing in the Asian nation including measures to curb pollution will reduce demand for Australia's commodities, according to Shimomura.
The Reserve Bank may even have to cut interest rates as much as 50 basis points during the second half of this year, said Shimomura, adding that that makes Australia his favorite debt market.
"Equity markets had a good performance in February, but I think it won't last," Shimomura said. "We could see a rally in bonds." Mitsubishi UFJ holds more Australian debt than the percentage in the benchmark it uses to gauge performance, he said.
There's about a 16 percent chance of a reduction in the target for overnight loans between banks by the June meeting, swaps data compiled by Bloomberg show.
Jobless Rate
The economy is giving some warning signs. The nation lost jobs in December and January, sending the unemployment rate to a decade high. Business investment in plants and equipment fell 5.2 percent in the fourth quarter, government data showed last week.
Shimomura is in a minority, based on forecasts for stocks and bonds.
Australian stocks beat the 4.9 percent total return last month for the MSCI All-Country World Index of equities, while the country's bonds advanced 0.2 percent, lagging behind the 0.4 percent climb for sovereign debt worldwide, according to Bank of America Merrill Lynch indexes.
The nation's stock benchmark will rise to 5,638.99 in a year, based on an aggregation of analyst forecasts for the companies that comprise the index. Any payments to shareholders will be on top of that, with the index dividend yield now 4.36 percent.
Aussie Confidence
Ten-year yields will climb to 4.62 percent by Dec. 31, based on a Bloomberg survey of economists, resulting in a loss even after accounting for interest payments, data compiled by Bloomberg show.
Investors looking for signs of confidence in Australia need look no further than the currency, said Roger Bridges, the head of fixed income in Sydney at Tyndall Investment Management Ltd. The company oversees the equivalent of $20.5 billion.
The Aussie dollar gained 1.9 percent in February, the most in five months. It traded at 89.24 U.S. cents as of 2:36 p.m. in Sydney, little changed for a second day. The currency is high by historical standards, the RBA said in its statement today.
"There are heightened concerns around things in China," Bridges said. "That really hasn't impacted the Aussie dollar that much. In fact, the Aussie dollar has been fairly firm. That's reflective of why the stock market is strong." Ten-year yields will rise to 4.4 percent or 4.5 percent by year-end, he said.
Before it's here, it's on the Bloomberg Terminal.
LEARN MORE