American Express 'EveryDay' Card: For Food Trucks, Not Fabergé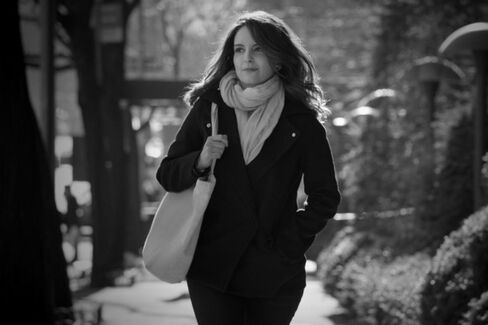 In The Naked Gun, Sergeant Frank Drebin has trouble jimmying open a locked door with a credit card. Not any junky old plastic will do—the bolt slides free only when he tries the maneuver with a posh American Express card.
That was 1988. The days of American Express being synonymous with upscale exclusivity and the purchase of finer things are now long gone—as seen during last night's Oscars broadcast, when Tina Fey used her Amex to buy acne cream, food-truck waffles, and "food" she stuffs in her face even before reaching the register. (It's actually potpourri.) The company used the commercials to launch a new Amex EveryDay card, which encourages spenders to make more than 20 purchases per month, on such ordinary stuff as dry cleaning and manicures.
This is another strategic move by Amex to redefine its brand down, a shift highlighted by the 2012 introduction of a prepaid debit card, called Bluebird, in partnership with Wal-Mart Stores. Amex has also expanded into consumer banking, offering savings accounts and certificates of deposit after converting into a bank holding company during the 2008 financial crisis.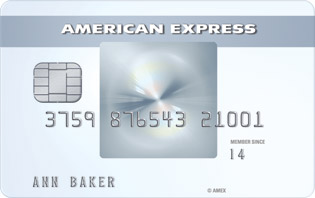 The EveryDay card will be more like a traditional credit card than Amex's iconic charge cards—spenders will be able to carry a balance from one month to the next instead of having to pay it off in full. Interest rates will be between roughly 13 percent and 22 percent, after a zero percent introductory period. The basic product has no annual fee. Card users will have access to Amex's Membership Rewards loyalty program, considered one of the upscale benefits of the company's charge cards. Points accelerate after spenders meet that 20-purchase-per-month threshold. A premium version of the card, EveryDay Preferred, has a $95 annual fee and offers higher rewards for more frequent spending.
The cards will also have "EMV" chips, making them more secure than cards with antiquated magnetic stripes—something that shoppers at Target, Nordstrom, Neiman Marcus, and other retailers that have suffered recent security breaches will appreciate. On the downside, the cards use a chip-and-signature protocol, considered weaker than chip-and-PIN, which is embraced by much of the rest of the world.
People obsessive about points should check out this breakdown of the EveryDay offerings by The Points Guy, who calculates that cardholders can earn up to 9 percent back on grocery purchases.
Before it's here, it's on the Bloomberg Terminal.
LEARN MORE