N.Y. Federal Reserve Hack Spurs Charges Against U.K. Man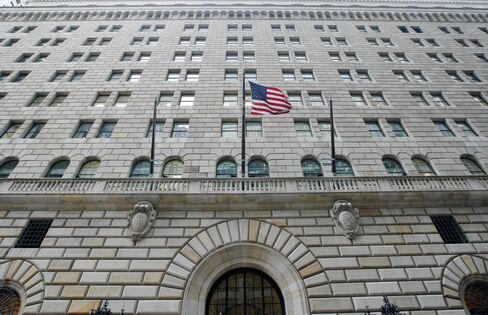 A "sophisticated computer hacker" living in the U.K. was charged by U.S. prosecutors with accessing computers at the Federal Reserve Bank of New York in 2012, stealing names, phone numbers and e-mail addresses.
Lauri Love, who was accused last year of stealing confidential data from the U.S. Army and U.S. Missile Defense Agency, was charged with stealing information about users of the New York Fed computer system and boasting about it online, according to an indictment unsealed in Manhattan federal court.
Love was accused of computer hacking and aggravated identity theft. He faces separate federal charges in New Jersey and Virginia.
Love, who used aliases including "nsh," "peace," "shift," "route" and "Smedley Butler," according to the government, faces two other federal cases. The U.S. Attorney's office in New Jersey last year indicted him for allegedly stealing "massive amounts" of confidential data from the U.S. Army and the U.S. Missile Defense Agency, while also breaching computer systems at the Environmental Protection Agency and the National Aeronautics and Space Administration.
A separate complaint filed by U.S. prosecutors in Virginia is under seal. In that case, Love hacked into computers belonging to the U.S. Department of Health and Human Services, the U.S. Sentencing Commission, Regional Computer Forensics Laboratory and the U.S. Department of Energy from October 2012 to August 2013, according to an arrest warrant.
Accomplices
Love and unidentified accomplices allegedly gained access to the systems by exploiting vulnerability in Adobe Systems Inc.'s ColdFusion software, which builds and administers websites and databases, the government claimed.
Karen Todner, a lawyer in London who last year was fighting Love's extradition, said in an e-mail that he doesn't have an attorney in the U.S.
Lin Mun Poo, a Malaysian man charged with hacking the Federal Reserve's computers in 2010, pleaded guilty the following year to illegally possessing credit-card account numbers with the intent to defraud. He was sentenced to 10 years in prison and three years of supervised released in 2011.
The computer network of the Federal Reserve Bank of Cleveland was hacked in June 2010, resulting in thousands of dollars of damage from the effects on 10 or more computers, according to court papers filed the day Poo was charged in November 2010.
No Federal Reserve data or information was accessed or compromised, June Gates, a spokeswoman for the central bank, said at the time.
The case is U.S. v. Love, 14-cr-00126, U.S. District Court, Southern District of New York (Manhattan).