Five Charts on American Obesity: The Youngest Kids Are Alright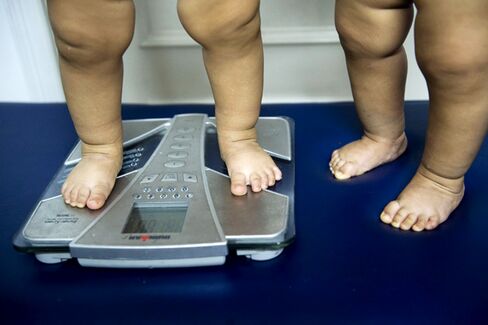 America still has a major weight problem, but finally there's some good news, too. New government data shows a dramatic decline in obesity among the country's youngest children.
The obesity rate in children ages 2 to 5 dropped 40 percent in an eight-year period, from 13.9 percent in 2004 to 8.4 percent in 2012. That remarkable change occurred even as the obesity rates in adults, teens, and older children remained steady, according to a new report by the Centers for Disease Control in the Journal of the American Medical Association. "We continue to see signs that, for some children in this country, the scales are tipping," said CDC Director Tom Frieden in a statement.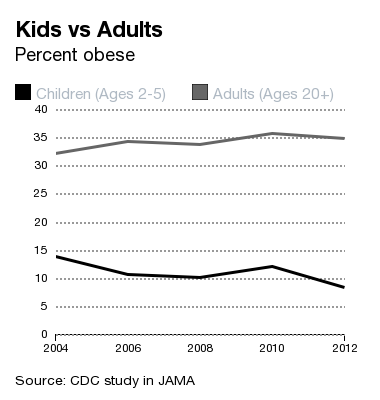 The rate for young children not only improved compared with adults, about a third of whom remain obese. The youngsters also did better than teens, a demographic with a rising obesity rate that now stands at 20.5 percent. The reasons for the decline in obesity among 2- to 5-year-olds are not clear, according to the CDC. Some possible factors include child-care centers with improved nutrition and physical activity standards in the past few years, the decreased consumption of sugary beverages, and increased breast-feeding rates.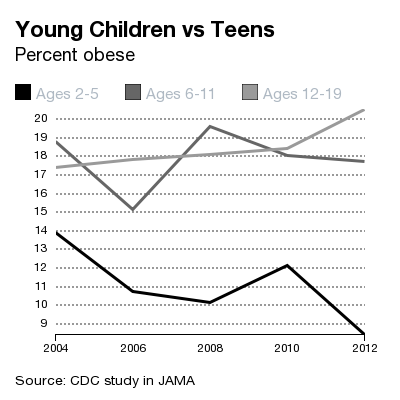 There are differences in obesity rates among youngsters by ethnicity, too. For young children ages 2 to 5, the obesity rate was lowest among Asians and whites, and highest among Hispanics.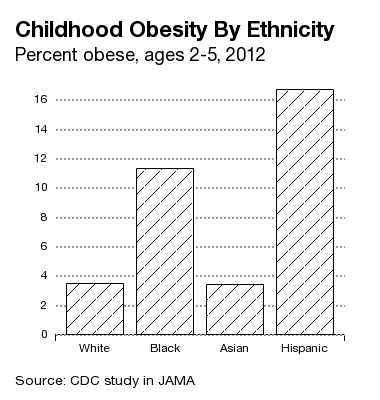 For both male and female youths, the rates rose as the groups got older. Perhaps this generation will reverse the trend—children who aren't obese are less likely to be obese as adults.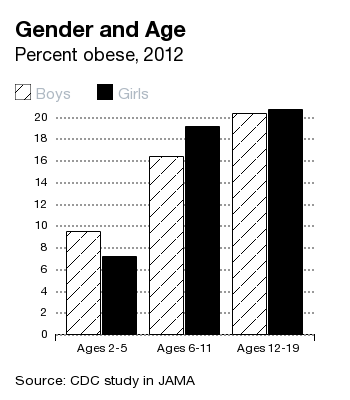 Meanwhile, obesity among the elderly, particularly women ages 60 and older, became more prevalent during the period.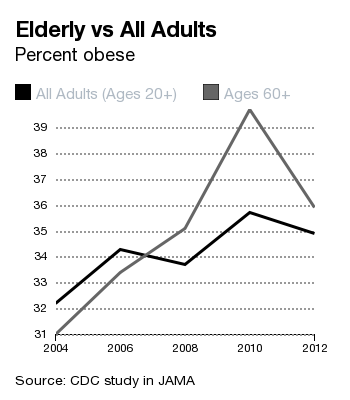 Before it's here, it's on the Bloomberg Terminal.
LEARN MORE