ICE Dumps Pepper in Singapore to Pave Way for Asia Growth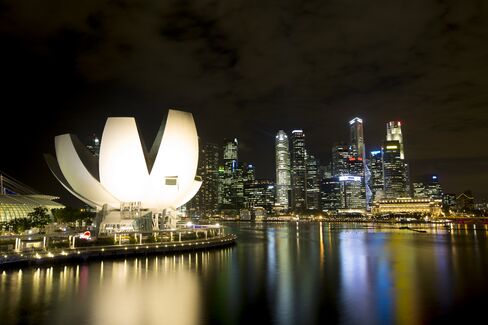 IntercontinentalExchange Group Inc. began renovating its newly purchased Singapore Mercantile Exchange, delisting all contracts such as black pepper and metal futures.
The move, disclosed in a statement to Bloomberg News, clears the way for the world's second-largest exchange operator by market value to list its own products including Brent crude contracts and interest-rate futures. A transition to its own trading and clearing platforms and restart of SMX will take place later this year, the Atlanta-based firm said.
After the $150 million acquisition of SMX closed this month, ICE owned clearinghouses in the world's three major economic regions: the U.S., Europe and Asia. As Europe seeks to weaken the quasi-monopolies at futures markets, the Asian beachhead gives ICE Chief Executive Officer Jeff Sprecher more flexibility to shift trading elsewhere.
"ICE is currently evaluating the product and clearing strategy for the exchange and clearinghouse to ensure the offering meets market participants' needs in the region," the exchange said in the e-mailed response to questions from Bloomberg News. "New product opportunities include the potential for a variety of new cleared contracts to serve the Asian commodity and financial derivative markets."
Claire Miller, a London-based ICE spokeswoman, declined to comment on whether the company reduced staff at SMX.
Acquiring SMX gave Sprecher a trading and clearing license in Asia. In Singapore, he'll compete with Singapore Exchange Ltd. and Hong Kong Exchanges & Clearing Ltd. Frankfurt-based Deutsche Boerse AG also plans to open a clearinghouse there, Chief Executive Officer Reto Francioni said Feb. 20.
Exclusive Rights
Unlike stock exchanges, futures markets have historically owned their own clearinghouses where trades are processed daily, meaning investors must enter and exit transactions at the same place. This has given companies like ICE, CME Group Inc. and Deutsche Boerse effectively exclusive rights to the contracts they offer.
Owning a clearing center in Asia could help Sprecher expand his customer base for ICE's products and deal with impending changes to Europe's market laws, which may end the exclusive rights futures exchanges now have.
SMX had offered futures on gold, silver, currencies and energy.
Before it's here, it's on the Bloomberg Terminal.
LEARN MORE