Keeping MBAs Focused on Social Change, Even After the Fad Passes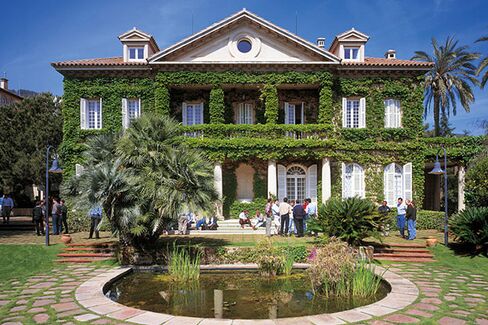 MBAs who flocked to jobs in social entrepreneurship when the financial crisis made jobs in finance less appealing may drift back to the traditional career course as the economy rebounds. A conference at a top Spanish business school wants to keep that from happening.
IESE Business School's 11th annual "Doing Good and Doing Well" conference in Barcelona opened on Thursday, featuring such luminaries as Danish writer Bjorn Lomborg and companies focused on making positive change. Such conferences are critical, say its organizers, to ensure that business students around the world keep pursuing socially responsible jobs even after "social impact" stops being a buzz phrase.
Although events that focus on corporate responsibility are now fairly common, this student-run conference, which is expected to draw nearly 500 MBA students and business leaders from across Europe, was one of the first of its kind when it launched in 2003, says Matt Brendle, chairman of the event and a second-year IESE student.
"Immediately after the recession, social entrepreneurship became a topic in the mainstream," says Brendle. "We saw a lot of people taking alternative career paths to do more social good. But as we get further away from it, people start to go back to the old investment banking and consulting tracks. We need to keep these initiatives on the forefront."
MBAs are especially keen to discuss how the private sector can make a positive impact. "If you talk to more general students about social good, say in natural science or social science, they are much more interested in politics or policies," says Lomborg, the head of the Copenhagen Consensus Center think tank and an adjunct professor at Copenhagen Business School. "Business students are often more receptive to thinking about the best way of doing good."
This year's IESE conference has been adapted to focus on action, says Brendle. The organizers cut the number of panels in half, instead favoring interactive workshops run by four companies in the social good industry: Claro Partners, a Barcelona-based innovation and design consulting firm, consultancy Accenture, Acumen Fund, and BSR.
In conjunction with Net Impact, a nonprofit dedicated to fostering social impact in student leaders, this weekend IESE will also host the annual European Net Impact Chapter Leadership Session, bringing in Net Impact students from chapters across Europe.
Local social entrepreneurs can come to the "Doing Good and Doing Well" conference for its impact investment competition, in which student teams play the role of socially minded venture capitalists and develop term sheets and valuations for the businesses pitched. Professional impact investors will serve as judges, and organizers hope some social entrepreneurs will secure funding.
"Responsible business is why we came to this school and why we go to class," says Brian Hennessey, vice chairman of content for the conference. "This conference is the soul of IESE."
Before it's here, it's on the Bloomberg Terminal.
LEARN MORE