Ligety of U.S. Wins Men's Giant Slalom at Sochi Olympics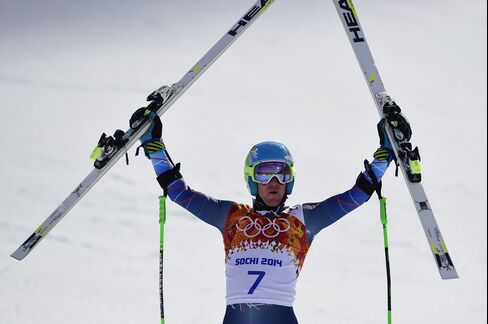 American Ted Ligety won the men's giant slalom at the Sochi Winter Games, holding onto the lead he built on his first run to push to French skiers into second and third.
Ligety, 29, was 14th fastest in his second run, but the nearly 1.5 second gap over silver medalist Steve Missillier held up. Ligety took 2 minutes, 45.29 seconds on his two attempts, 0.48 seconds faster than the Frenchman, whose teammate Alexis Pinturault finished third.
Before it's here, it's on the Bloomberg Terminal.
LEARN MORE