The Good-Bye E-Mail SAC's Compliance Chief Probably Didn't Send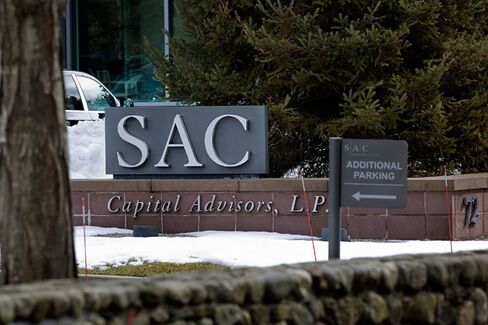 SAC Capital Advisors LP, the hedge-fund manager that U.S. prosecutors have called a "veritable magnet for market cheaters," said Chief Compliance Officer Steve Kessler is stepping down at the end of the month after nine years at the firm.
—Bloomberg News
Dear All,
As you may have heard, at the end of February I'm leaving the firm I consider a second home and the people I consider a very rich second family. (Not too rich, Steve. You can never be too rich.) I want to thank all of you for nine wonderful years, during which time our founder and namesake, Steven A. Cohen has not been charged with a crime. Not one.
My No. 2, John Casey, will take over the compliance department on an interim basis, and as far as I can see John has zero chance of getting indicted in coming months. As an adviser to the firm, I will consult with Steve on the pending administrative proceeding before the Securities and Exchange Commission over whether he failed to properly supervise trading at SAC. Worst case: civil penalty. Bring it.
At the risk of immodesty, let me mention a few of our accomplishments during my tenure in compliance. In July, our friends with the United States government noted that my department had identified one example of suspected insider trading. That's during the entire history of the firm—so kudos to all of you for running a tight ship.
On the other side of the ledger, to be sure, Steve agreed in November to pay a record $1.8 billion to settle insider-trading charges. But a record settlement to some people is pocket change to others, amirite?
I'm proud to count myself among the loyal SAC employees who would never dream of implicating the Big Guy. By my count (check my math, Steve) six former employees have pleaded guilty to insider trading, and another two money managers, Michael Steinberg and Mathew "Harvard Law" Martoma, were found guilty of securities fraud. No one has ratted Steve out, proving the value of the state-of-the-art Cayman Islands option we added to the 401(k) a few years back.
As part of its agreement with the government, SAC will be naming an "independent compliance consultant." Still, don't hesitate to give me a ring if questions arise about trades you think the "independent" guy might not understand. Try the sat-phone on the yacht, where I'll be spending more time with my family.
Fondly,
The Other Steve
Before it's here, it's on the Bloomberg Terminal.
LEARN MORE