Alums Donate a Record $22 Million to Harvard Business School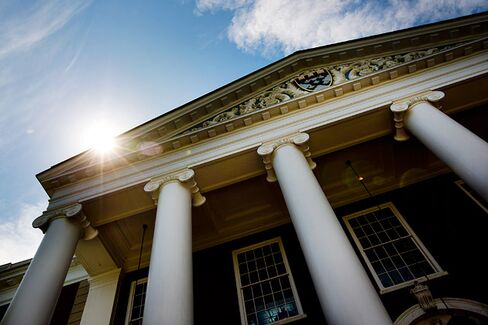 Harvard Business School was treated to an unprecedented volume of gifts from graduates last year, according to its recently released annual report (PDF).
Alumni donations to the school reached a record $22 million in fiscal 2013, up 16 percent from 2012 and 29 percent from 2011—the first year that alumni giving rebounded after the financial crisis. HBS alumni donations totaled $17 million in 2011 and 2007, dipping as low as $12 million in 2009 (PDF). All figures refer to unrestricted current use gifts.
By comparison, donations for current operations to U.S. colleges and universities across the country rose just 6.9 percent in 2013 and 6.2 percent in 2012, according to data from the Council for Aid to Education.
So what is all this Harvard MBA disposable income paying for? The school says it used the donations to expand entrepreneurship programming. It also boosted the amount of tuition assistance it gives to MBA candidates. About half of the school's student body receives fellowship support, and the average amount of aid per student rose 3 percent in 2013 to $30,725, more than half of the annual tuition bill.
Deep-pocketed graduates can expect HBS to keep calling: the report also notes that in the year ahead, the school will rely more heavily on gifts from generous alums to offset rising operating costs. The B-school even vaguely cites buttering up alumni as part of its planned fundraising efforts: "The [capital] campaign will be an opportunity to highlight the School's alumni and the ways they are making a difference in the world."
Before it's here, it's on the Bloomberg Terminal.
LEARN MORE