Circassia Plans $285 Million IPO to Fund Allergy Vaccines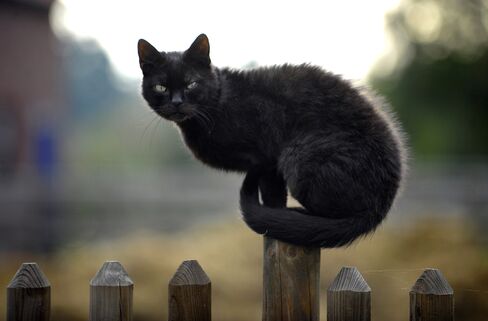 Circassia Holdings Ltd., a U.K. biotechnology company developing allergy vaccines, plans to raise about 175 million pounds ($285 million) in an initial public offering on the London Stock Exchange.
Circassia will use the money to pay for late-stage tests on vaccines for ragweed, grass and house dust mite allergies, and to build a sales force, said Steven Harris, chief executive officer of the Oxford, England-based company. Its Cat-SPIRE vaccine for cat allergies is undergoing final-stage tests in people and the company expects results in 2016.
"We now have a very late-stage pipeline," Harris said in a telephone interview. "What we're looking to do is to set up a direct sales force in the U.S. and in key markets in Europe."
The offering will represent one of the biggest biopharmaceutical IPOs in the U.K. and is larger than any 2013 fundraisings by U.S. biotechnology companies, Circassia said in a statement. The previous largest U.K. biotech IPO in London in the past 25 years was that of Oxford Glycosciences Plc, which went public in 2000 in a 115 million-pound share offering, according to data compiled by Bloomberg.
"Circassia is now set to test the U.K. market's appetite for larger biotech IPOs and we shall see if the London market shows the same enthusiasm for biotech floats as is seen currently in the U.S.," Robin Davison, an analyst at Edison Investment Research, said in an e-mailed statement.
Pricing Timetable
The number of shares and their price won't be determined for two to three weeks, Harris said. The transaction will probably close in March, according to the company.
JPMorgan Chase & Co. is the global coordinator and joint bookrunner with Peel Hunt LLP, while Canaccord Genuity Ltd. and Shore Capital Stockbrokers Ltd. are co-managing the offering, according to the statement.
Circassia has raised 105 million pounds since it was founded in 2006, Harris said. Investors include Invesco Perpetual, Imperial Innovations Group Plc and Lansdowne Partners.
Shares of Imperial Innovations rose 4.6 percent, the most in a month, to close at 400 pence in London today. The volume of shares traded was almost six times the three-month daily average.
Imperial Innovations
Imperial Innovations, which invests in startups spawned by U.K. universities, owns 19.7 percent of Circassia, the largest holding in its portfolio. Imperial carries Circassia on its books at 45 million pounds, suggesting a "pre-money valuation" of at least 230 million pounds for the company, Davison said.
As of 2011, an estimated 400 million people around the world suffered from allergic rhinoconjunctivitis, which the vaccines are intended to treat, the company said, citing World Health Organization figures. The condition is characterized by swelling, itching, sneezing and watery eyes. Current treatments include antihistamine tablets and nasal steroid sprays.
The global market for prescription antihistamines to combat allergies was estimated at $6.8 billion in 2012 by IMS Health Holdings Inc., a Danbury, Connecticut-based health-care information-technology company.
"This listing creates an excellent opportunity to build a leading U.K.-based biopharmaceutical company which is addressing a substantial and growing international market," Russ Cummings, CEO of Imperial Innovations, said in a statement.
Circassia's technology is based on research that Mark Larche and A. Barry Kay did at Imperial College London in the 1990s. The ToleroMune T-cell vaccine they developed uses short sequences of amino acids, known as epitopes and drawn from the allergic substance, to try to build immune-system tolerance and shut down allergic response.