New Microsoft CEO Satya Nadella Almost Became (Gasp!) an Investment Banker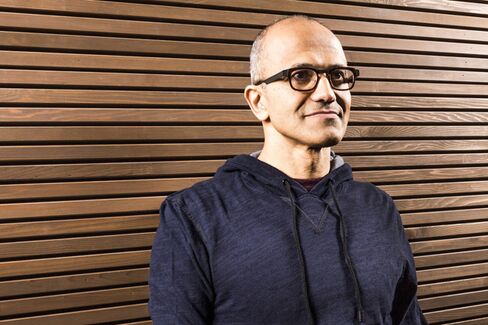 What was Satya Nadella, the new chief of Microsoft , like as a student?
Devoted, for one. Nadella, named Tuesday as the tech giant's CEO, commuted to the University of Chicago's Booth School of Business from Seattle every weekend for more than two years. He completed Booth's Executive MBA program in 1997, five years into his now 22-year stint at Microsoft.
His favorite classes were a leadership course led by professor emeritus Marvin Zonis and a class on Entrepreneurial Finance and Private Equity led by Steven Neil Kaplan, Neubauer Family Distinguished Service Professor of Entrepreneurship and Finance. Kaplan offered measured praise of his former student.
"He took my course in the spring 1996 and he did very well," says Kaplan. "It was a good signal that he would do well because of the skills needed to succeed in my class—you have to be articulate, think clearly, be good on your feet. And that's not a given for some students."
Students who pursue a career and an MBA at the same time have standout qualities, says Kaplan. "I tend to like the students like him, who commute for the weekend program, because they're properly motivated."
Two classes every Saturday for 10 quarters certainly proves his drive. But did professors at Booth know he would be a star? Not necessarily.
"Can I predict which of my students are going to become CEOs or superstars? I think there's some luck involved," says Kaplan. "Did I ever hear him say he wanted to be CEO of Microsoft? No."
Probably because the twentysomething family man commuting nine hours every weekend wasn't trying to climb the ladder at his day job. During a conversation with Booth Dean Sunil Kumar last year, when his name was circulating as a potential successor to Steve Ballmer, Nadella confessed that when he started at Booth he initially planned to pursue investment banking, but he soon learned the career wasn't for him. Perhaps his belief that Microsoft is "the best company in the world" had something to do with it.
Nadella's doggedness will come in handy. He takes over at a strategic crossroads, as investors demand direction in the face of sluggish PC sales and slowing revenue growth. Not everyone would envy his challenge; in fact, several high-profile candidates passed up the gig.
At least shunning the lucrative world of finance didn't ding Nadella's earning potential: He's expected to receive as much as $18 million in total annual compensation as CEO.
Before it's here, it's on the Bloomberg Terminal.
LEARN MORE