J.C. Penney Shifts From Terrible to Bad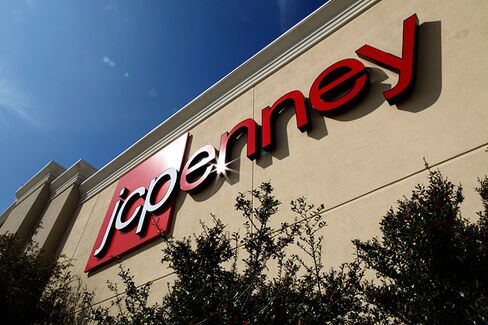 J.C. Penney is turning heads on Wall Street this morning, but that hardly means the department store chain is sitting pretty. The company crowed about its first same-store quarterly sales increase in two years, reporting that sales at locations open more than a year climbed 2 percent in the three-month period that ended on Friday.
Macquarie analyst Liz Dunn called the news encouraging. "Not a lot of retailers did that for the holidays," she told Bloomberg. "It says their strategies are beginning to work, but they need to make a lot more progress in 2014."
Now would be a good time to recall, however, just how brutal the fourth quarter of the prior year was for J.C. Penney. Not only did sales slide 28 percent, to $3.9 billion, but same-store sales plummeted by almost one-third. The company swung to an operating loss of $716 million, meaning that it was virtually giving stuff away and still couldn't boost transactions.
Here's how then-Chief Executive Officer Ron Johnson—remember him?—described the results at the time:
"Sales and customer traffic were below our expectations in 2012, but as we execute our ambitious transformation plan, we are pleased with the great strides we made to improve JC Penney's cost structure, technology platforms and the overall customer experience."
This morning, current J.C. Penney CEO Mike Ullman said in a statement that "the company's turnaround is on track." For those following closely, that's a turnaround plan for a turnaround plan—or one big circle.
Before it's here, it's on the Bloomberg Terminal.
LEARN MORE