The Secrets of an MBA Recruiter: Tips for Getting Hired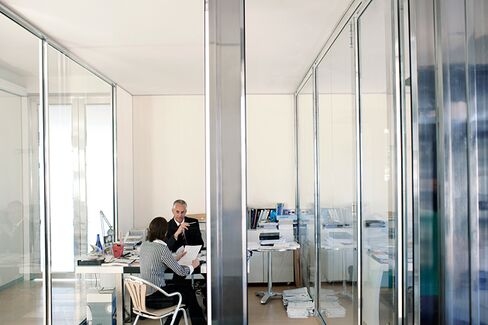 Searching for a new career opportunity has become an increasingly social and relationship-driven experience. Here's how you can leverage relationships and build connections to have the best chance at getting the job you want.
Connect. Successful employees are able to build and maintain meaningful relationships with clients, colleagues, and industry contacts. This is an essential part of the success of an organization. For example, I'd encourage anyone who is interested in a career with Accenture to connect through the Accenture Talent Connection or to contact one of the 285,000 Accenture people on LinkedIn. Many companies have similar outreach programs, or at least have plenty of people on LinkedIn.
Speak up. I encourage my recruiters to participate in and evaluate individuals contributing to the ongoing discussions in industry groups or forums on a particular area of expertise, such as the Strategy Professionals Network Group. Companies look for talent with a genuine curiosity about how the world runs and works and how to translate those insights into tangible and innovative solutions.
Relentlessly develop your skills. The world's leading organizations push their people to think and act differently, to stay relevant and one step ahead of their competition, so continuous skill development is critical to both succeeding in your current role and preparing for the role you'd like to have down the road. We look for talent willing and able to doggedly develop their own skills as well as those of the people around them.
This also means we look for people with a genuine desire to push themselves and their thinking. For example, developing industry expertise, ranging from financial services to health care, and honing technology skills, such as digital or analytics, are critical. We expect our people to come to us with these skills and expertise, but once you have the job, it's imperative that you keep sharpening these capabilities, even if you do it without leaving the office, i.e. by participating in online industry forums and reviewing publications.
Be persistent. We like to see a high level of persistence and engagement in our candidates. Be proactive, be well prepared, and be genuine. If it doesn't work out, stay connected, and keep at it. Just as we continue to offer new and innovative ideas to our clients, you should keep bringing the best version of yourself to your career search. The nature of technology and business is such that they move continuously. It's fair to say that the one constant is change. So if you don't see the role you want today, stay tuned in the marketplace and keep us posted on your growing skill set and experience.
Before it's here, it's on the Bloomberg Terminal.
LEARN MORE