During an 'Uncertain Time' for Higher Ed, Villanova Takes Its MBAs Online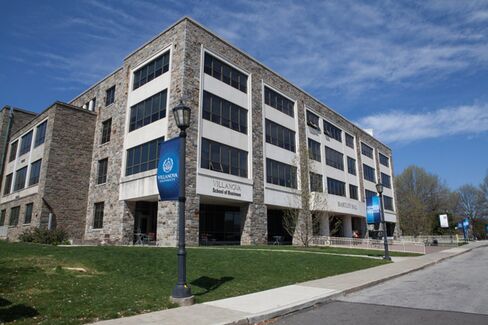 Villanova School of Business is taking its MBA curriculum online. Previously the school has offered part-time MBA programs on campus and specialty graduate degrees, including a master of science in church management, over the Internet. Now the 92-year-old business school is launching an online degree program to begin in the fall, according to an announcement today.
Why? It sounds like it has a lot to do with MOOCs. Academics have met massive open online courses with a healthy dose of skepticism, but MOOCs have hastened the improvement of technology for online learning and have potentially changed the course of higher education. Elite MBA programs including Harvard Business School and the University of Pennsylvania's Wharton School have been dabbling with MOOCs, though that may simply be good marketing.
"Knowing which way things are going to pivot is a challenge," says Villanova School of Business Dean Patrick Maggitti. "I think it's smart strategy to be looking at options in this market."
Maggitti is betting on an online degree model that resembles more traditional offerings. To that end, the new program will have the same requirements and offer the same degree as Villanova's existing part-time MBA programs. Students will take 48 credits and complete the program in as little as two years. They'll come to campus once for a three-day leadership program and also take part in a weeklong immersion in a foreign country.
The online program may help Villanova attract older students, or those who travel too much to commit to an on-campus program. There's another good reason for going online: Villanova draws most of its MBA students from a 50-mile radius of the school's Philadelphia-area campus. Maggitti says market research shows that online programs tend to get most of their students from inside 100 miles of their physical addresses. That would put Villanova on New York's doorstep, a city full of busy professionals.
"This is a chance for us to extend our brand," Maggitti says. It's also a way to gain experience in a shifting industry. "There's never been a more uncertain time in higher education," he says.
Before it's here, it's on the Bloomberg Terminal.
LEARN MORE