Bronx Bombers: Broadway Producing Duo Sells Sports Fans on Plays
A producing duo is selling sports fans on plays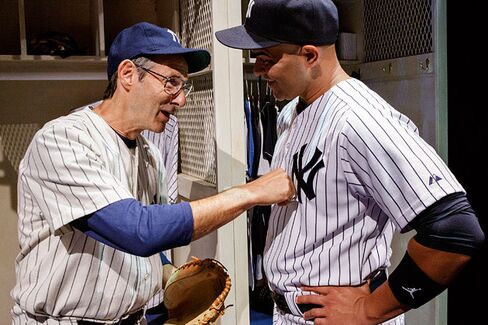 During a commercial break from sportscaster Michael Kay's popular ESPN radio show on Jan. 13, the voice of the New York Yankees launched into an enthusiastic plug. "There's nothing like the timeless drama that plays out from the Bronx," he said in what sounded like a YES Network ad. Then came the curveball: "I'm excited to tell you about a brand-new Broadway show about the Yankees, called Bronx Bombers."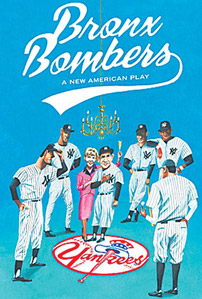 The play—which centers on Yogi Berra and features cameos by famous Yankees Reggie Jackson, Joe DiMaggio, and Derek Jeter (they show up in a dream)—opens on Feb. 6 at New York's Circle in the Square Theater. It's the third in a series of sports-themed shows produced by Fran Kirmser and Tony Ponturo, who met while working on the 2009 Broadway revival of Hair. Ponturo came squarely from the corporate world: He spent 26 years at Anheuser-Busch, retiring in late 2008 as vice president for global media and sports marketing. Kirmser, a theater vet, came up with the idea of a sports-themed series in the wake of 2008's financial crisis. "Everyone was looking for stories of inspiration," she says. Football coach Vince Lombardi's speeches kept coming to mind—she thought he might make a great dramatic character. "We also realized it would bring in a whole different group to the theater," Ponturo adds.
Lombardi, which opened in 2010, was financed by private investors in official "association" with the NFL—an "indirect endorsement," according to Ponturo, in which the league allowed use of trademarks, a Super Bowl trophy, and Green Bay Packers uniforms.
Kirmser and Ponturo come up with the plays' topics themselves, then sit with playwright Eric Simonson to "vision out how the evening might go," Kirmser says. Simonson likens this process to writing a television pilot: "The producers know their business, their market, and as the artist, I take that into account and figure out how to best express the play." The duo's Yankees contacts—general partner Jennifer Steinbrenner and Chief Operating Officer Lonn Trost—saw the Bronx Bombers script, but they didn't veto any scenes.
Ponturo had worked with MLB executives back in his beer days, so he was also able to secure an "endorsement of authenticity" from the league and the Yankees. It's similar to his deal with the NFL: MLB allowed use of the team logo and historically accurate uniforms onstage, then sent marketing e-mails to Yankees season-ticket holders about the performances. The league also booked Yankees first baseman Mark Teixeira and pitcher CC Sabathia on Late Night With Jimmy Fallon to hype the play and outfitted the theater's lobby with rare team memorabilia and vintage photographs. "We trust Tony and Fran will shine a really pretty light on one of baseball's greatest assets," says Tim Brosnan, MLB's vice president for business. The producers won't share information on ticket revenue but say advance sales have outpaced those of their previous shows, including Lombardi and the basketball-themed Magic/Bird.
Lombardi was a success and was extended to almost 250 performances. But Magic/Bird, which opened in 2012, closed after only one month. "The primary obstacle in writing about sports stars for the theater is that the achievements that make them inspiring figures are almost always the feats they performed on the court or field," wrote New York Times theater critic Charles Isherwood in his review of the play. The challenge, then, is to persuade fans to pay $100 for a Broadway show when ballpark nosebleed seats cost only $20.
Before it's here, it's on the Bloomberg Terminal.
LEARN MORE