Metro-North Says Human Error Caused Two-Hour Shutdown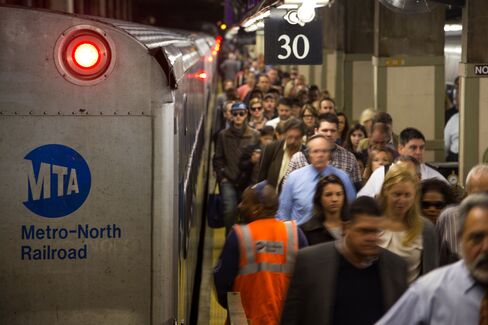 This time it was an unplugged wire.
The Metropolitan Transportation Authority, the New York agency that runs Metro-North Railroad, said human error was to blame for last night's two-hour systemwide shutdown, which disrupted a sub-freezing evening rush hour for thousands of New York City-area commuters.
When technicians servicing one of two main units that power the signal-system's computers took it off line, they failed to notice that the other one wasn't plugged in, the MTA said today in an e-mailed statement.
More than 50 trains were halted when the signal system went dark around 7:45 p.m. and didn't begin moving again until 9:30 p.m. It took another hour for all signals to be restored, according to the statement.
"Last night's failure was unacceptable, pure and simple," MTA Chairman Thomas Prendergast said. "The project should have been analyzed for risks and redundancy before it began, and it should not have been performed when thousands of customers were trying to get home in cold weather."
The mistake is the latest setback for the railroad, which carries an average of 280,000 riders each weekday, second only to the Long Island Rail Road. Last month, a train derailed while speeding around a 90-degree curve, killing four people. It was the third Metro-North crash in a year.
In September, an electrical substation failed on the New Haven Line, leaving commuters without full train service for more than a week.