Quebec Police Say 3 Dead, 30 Missing After Fire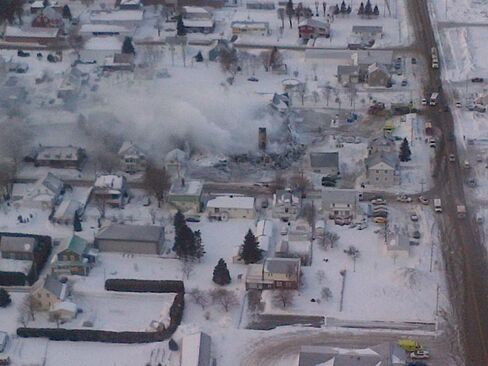 At least three people are dead and 30 are missing after fire gutted a seniors' home in eastern Quebec, police said.
Flames broke out around midnight local time in the town of L'Isle-Verte and the blaze was brought under control around 5 a.m., Canada's RDI television reported. There were 52 housing units in the residence, Ann Mathieu, a spokeswoman for Surete du Quebec, the provincial police force, said at a televised news conference.
L'Isle-Verte, a town of about 1,500 people, sits on the south shore of the St. Lawrence River about 460 kilometers (286 miles) from Montreal.
Provincial police are investigating the cause of the blaze, Mathieu said. More than 50 police officers have been deployed to the area and reinforcements are on the way, the Surete said on its Facebook page.
Martin Deslauriers, a resident of L'Isle-Verte, said his grandmother died on her second-floor balcony as one of her sons was trying to rescue her from the blaze.
"She called the youngest of her sons," Deslauriers said in comments that were broadcast by RDI television. "He tried to save her with a ladder but she died on the balcony. He wasn't able to save her."
A drugstore, a beauty salon and a clinic were also destroyed by the blaze, RDI reported.
"When we got there everything was ablaze, there were people inside," Normand Morin, a local firefighter, said in comments on RDI. "This is something I hope never to experience again."
The priority today is to take care of people, Gaetan Lelievre, minister responsible for Quebec's Bas-Saint-Laurent region, told RDI in an interview. "This is a community that needs help."
Before it's here, it's on the Bloomberg Terminal.
LEARN MORE