A Lenovo Bid for IBM Unit Seen Sparking Security Review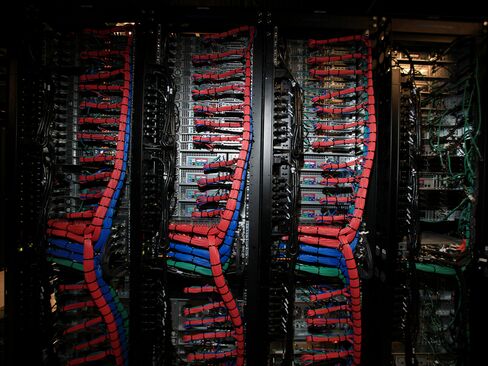 A successful bid by China's Lenovo Group Ltd. to buy the low-end server business of International Business Machines Corp. may trigger a U.S. security review that could slow or even scuttle a purchase.
Lenovo disclosed this week that it is in preliminary talks on a potential acquisition without identifying the target. The Beijing-based company is likely to pay $2 billion to $2.5 billion for the IBM unit and a deal may be announced as soon as this week, according to a person familiar with the matter who asked not to be identified ahead of a formal announcement.
"I believe concerns of national security will be an issue," in Lenovo's possible purchase of the IBM unit, Stephen Yang, a Hong Kong-based analyst at Sun Hung Kai Financial, said yesterday. He said it's too soon to tell whether a review would derail a possible deal.
Growing Chinese investment in the U.S. has prompted national-security concerns. Proposed transactions by Chinese companies accounted for about 20 percent of the 114 reviews by an inter-agency government panel in 2012, supplanting the U.K. as the most-scrutinized nation.
The panel, the Committee on Foreign Investment in the United States, reviews transactions for national-security issues and is led by U.S. Treasury Secretary Jacob J. Lew. It consists of the heads of federal agencies including the departments of Commerce, Defense, Homeland Security, Justice, State and the Office of the U.S. Trade Representative.
Treasury Department
Holly Shulman, a Treasury Department spokeswoman, declined to comment on the possibility of the panel's review of a Lenovo-IBM transaction. By law, information submitted for the panel's review can't be publicly disclosed, and the Treasury Department doesn't comment on whether certain companies are seeking review, she said in e-mail.
"Almost any international firm's interest in purchasing a U.S. enterprise of this kind would trigger a CFIUS review," said Susan Schwab, a public policy professor at the University of Maryland and former U.S. Trade Representative.
Shares of Lenovo were halted in Hong Kong pending an announcement of a "discloseable transaction," the company said in a filing without providing more specific details. Jeff Shafer, a Morrisville-based spokesman for Lenovo, declined to comment.
The IBM unit makes x86 servers, named for a chip design used by Intel Corp. and Advanced Micro Devices Inc. They are used to link computers, typically on networks companies and government agencies seek to keep secure.
Military Concerns
A Lenovo-IBM deal would probably encounter CFIUS scrutiny if the servers are used by companies that operate critical infrastructure like telecommunications or electric power grids, said Billy Vigdor, an antitrust attorney at Vinson & Elkins LLP. CFIUS would also look at whether the servers are used by government agencies.
Another concern would be if the IBM server business has manufacturing facilities near sensitive U.S. sites such as a military base conducting weapons research, Vigdor said.
"The government has been very concerned about having foreign companies located near sensitive U.S. government installations because it may foster, facilitate or enhance their cyber monitoring or cyber disruption techniques," he said.
Lenovo, the world's largest maker of personal computers, purchased IBM's PC business in 2005. The U.S. security-review panel allowed that acquisition because the goods were already in widespread production, Yang said.
"The same argument could be made about x86 servers," he said. "However, national security concerns from foreign acquisitions seem much bigger today than in 2005," he said.
Presidential Approval
Companies seek the approval of CFIUS prior to completing a transaction so they don't have to worry about being forced to unwind it after the fact, David Levine, a trade attorney with McDermott, Will & Emery in Washington, said in a phone interview.
The committee has 30 days to consider whether to approve a transaction or begin a 45-day investigation, he said.
Recent high-profile transactions by Chinese companies approved by CFIUS include Cnooc Ltd.'s purchase of the U.S. assets of Canadian energy company Nexen Inc. last February and Shuanghui International Holdings Ltd.'s acquisition of Virginia-based Smithfield Foods Inc. in September.
The approval for Cnooc, China's largest oil and gas producer, took several months, and came after Cnooc agreed to cede operating control of Nexen's Gulf of Mexico assets.
Popular opinion can also sway scrutiny of a deal. When Lenovo announced its purchase of IBM's PC business, several lawmakers raised concerns about the transfer of sensitive technology or the possibility of industrial espionage.
"Congress is the wild card," Jason Waite, a trade lawyer in the Washington office of Alston & Bird LLP, said. "If they're going to hold hearings on the sale of a sausage company -- Smithfield -- it certainly wouldn't surprise me if they're going to hold hearings on the sale of a component of IBM."