Beer-Flavored Jelly Bellys—You Know, for Dudes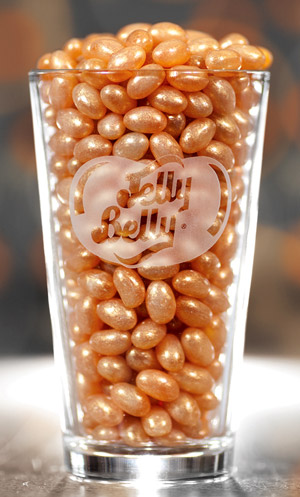 Just as some marketers hope women will buy a product because of its fruit flavor (think spirits), girly candy maker Jelly Belly just launched two products it hopes will appeal to men: a beer-flavored jelly bean and a chocolate-covered Tabasco jelly bean.
The company's target consumers are generally college-educated women ages 25 to 54, with a household income of more than $75,000, who appreciate "sophisticated, complex flavors," spokeswoman Tomi Holt says. The regular Jelly Belly line includes such varieties as cappuccino and chili mango, and the company has offered alcohol-inspired flavors since the introduction of Mai Tai jelly beans in 1977. Other cocktail-based varieties include margarita, peach bellini, and pomegranate cosmo, none of which actually contain any alcohol.
The new beer and chocolate-covered Tabasco flavors (a regular Tabasco bean was introduced two years ago) are intended more for men, Holt says, or at least as gift ideas for men.
What exactly does a beer jelly bean taste like? Holt compares it to a hefeweizen, describing it as "fresh" and "crisp" with a hint of honey. While it's not guaranteed a permanent spot in the Jelly Belly collection, she says, "If it finds a following, then it can stay for a long time."
Before it's here, it's on the Bloomberg Terminal.
LEARN MORE