Vodafone Said to Discuss Sharing Broadband With BSkyB in U.K.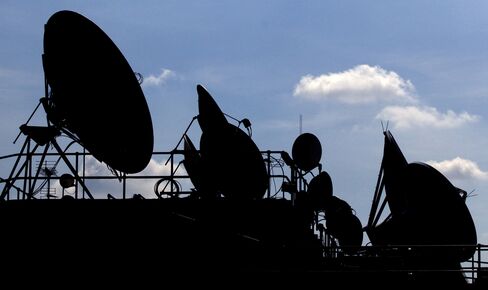 Jan. 20 (Bloomberg) -- Vodafone Group Plc and British Sky Broadcasting Group Plc have discussed combining their services in the U.K. to offer customers packages of TV, Internet, mobile and home phone service, people familiar with the plans said.
The partnership would be a defensive move against BT Group Plc, the former phone monopoly which has spent billions buying sports broadcasting rights, threatening Sky and potentially making "quadruple-play" bundles more popular, the people said, asking not to be named because the talks are private.
Vodafone and BSkyB are already partners, striking a deal to show Sky Sports content on mobile phones last year. BT outbid Sky for the rights to the UEFA Champions League and Europa League soccer tournaments in November, spending 299 million pounds ($492 million) a season over three years for exclusive live broadcasts starting in 2015.
The Sunday Times reported the talks yesterday. Vodafone spokesman Simon Gordon and BSkyB spokeswoman Alice Macandrew declined to comment.
Vodafone shares fell 0.6 percent to 238.65 pence in London trading at 10:43 a.m. BSkyB rose 1.3 percent to 851 pence. BT fell 0.6 percent to 381.1 pence.
To contact the reporter on this story: Amy Thomson in London at athomson6@bloomberg.net
To contact the editor responsible for this story: Kenneth Wong at kwong11@bloomberg.net