Iran Freezes Nuclear Work Meeting Terms for Sanctions Relief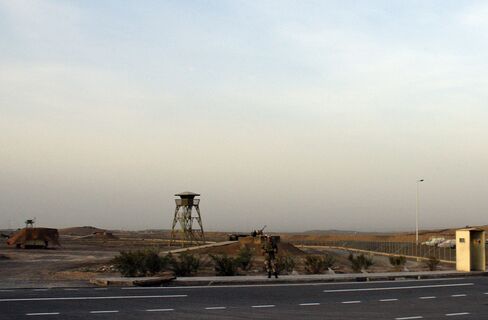 Iran suspended the most sensitive work of its nuclear program, kicking off the implementation of an interim deal with world powers that will lift some of the sanctions that have pummeled the nation's economy.
International Atomic Energy Agency investigators reported that Iran froze uranium enrichment over 5 percent and paused construction of a heavy-water reactor, according to a two-page restricted report obtained by Bloomberg News. Iran reached the agreement with the U.S., U.K., France, China, Russia and Germany on Nov. 24, with the terms finalized earlier this month.
Today "Iran will take actions to execute the deal," Ali Akbar Salehi said in a television interview before news of the suspension, state-run Iranian Students News Agency reported. Iran "will voluntarily suspend the enrichment of uranium at a 20-percent level" in its Natanz and Fordo facilities, he said.
Under the accord, Iran is to limit its enrichment to a five percent grade and eliminate within six months its stockpile of 20 percent uranium, which could be more quickly processed if it wanted to use the material for making atomic weapons. The deal also imposes closer inspections of Iran's nuclear facilities. The sanctions relief for Iran's economy will be worth $6 billion to $7 billion over six months, the U.S. says.
Suspension operations began at about 9 a.m. local time and were expected to take a few hours to complete. The accord is the first major crack in the deadlock over Iran's nuclear program since 2003.
Rial Gains
West Texas Intermediate slid from the highest closing price in two weeks, with futures losing as much as 0.9 percent in New York. WTI for February delivery fell as much as 81 cents to $93.56 a barrel in electronic trading on on the New York Mercantile Exchange and was at $93.62 as of 9:25 a.m. London time.
Iran says that its nuclear program is solely for civilian purposes, while the U.S. and its allies accuse it of seeking to develop nuclear-weapons capability.
Iranian Foreign Minister Mohammad Javad Zarif said on his Facebook page yesterday he hoped the execution of the deal's initial phase will yield "positive results for the country and stability in the region," and "provide a base for fundamental negotiations towards a final solution."
Iran's national currency appreciated to 29,000 against the the dollar, compared to 29,450 two days ago, according to figures compiled by Daily Rates for Gold Coins & Foreign Currencies, a Facebook page used by traders and companies in Iran and abroad. The currency has gained about 25 percent since the June election of President Hassan Rouhani.
In downtown Tehran, foreign currency sellers predicted a day of brisk business, with the rial climbing against the greenback.
"If some of these sanctions are going, then the currency's value will gain," Mehrdad Laghazi-Ashtiani, the owner of a currency-exchange shop in Tehran's central Fatemi district, said.
Before it's here, it's on the Bloomberg Terminal.
LEARN MORE