Sprint Names CEO of SoftBank Acquisition Brightstar to Board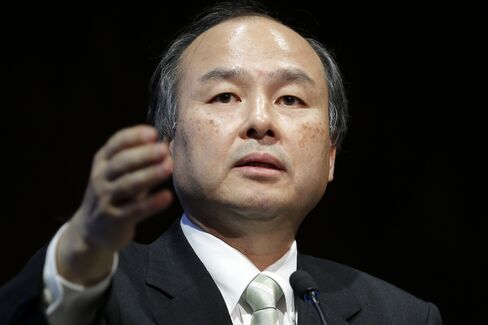 Sprint Corp. named the chief executive officer of mobile-phone distributor Brightstar Corp. to its board, strengthening ties between two companies under the control of billionaire Masayoshi Son's SoftBank Corp.
Marcelo Claure's appointment brings Sprint's total number of board members to nine, according to a statement today. SoftBank acquired control of Overland Park, Kansas-based Sprint last year in a $21.6 billion deal and agreed in October to pay $1.26 billion for a majority stake in Brightstar.
The two companies form part of Son's plan to build a global wireless powerhouse through Tokyo-based SoftBank, Japan's third-largest mobile-phone carrier. Sprint holds the same rank in the U.S. wireless market, while Miami-based Brightstar distributes mobile phones and provides handset insurance and financial services with operations in about 50 countries, according to its website.
"Marcelo's experience as an entrepreneur and businessman who created and successfully grew a global telecommunications company will bring an invaluable perspective to Sprint's board," Son, Sprint's chairman, said in the statement.
Adding more industry expertise to the board makes sense, said Avi Greengart, an analyst with Current Analysis.
"With the acquisition of Brightstar, it seems that Son is consolidating his bet in the U.S. wireless industry," Greengart said.
Brightstar plays a behind-the-scenes role as a supplier and distributor of phones for almost every U.S. carrier. If it were AT&T Inc. or Verizon Wireless, the two largest mobile-phone sellers, developing a close relationship with Brightstar, it could be seen as a unfair advantage by the other carriers, Greengart said.
"Given Sprint's size, Brightstar can't really change the pricing or services it offers to other carriers and retailers," Greengart said. "It would be more problematic if Sprint was the market leader."