Taxable Deals Surge to Highest Since Build America Bonds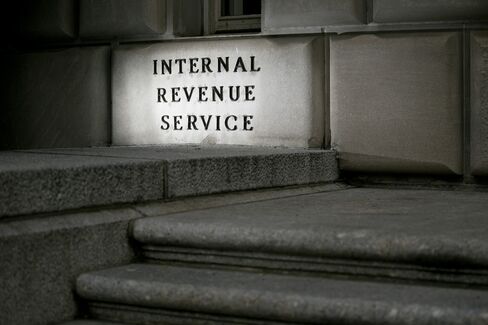 Jan. 15 (Bloomberg) -- Municipalities are set to extend the biggest wave of taxable bond sales since 2010 as issuers favor the unrestrained use of proceeds and target buyers beyond U.S. borders.
While overall sales in the $3.7 trillion local-debt market dropped 15 percent to $299 billion in 2013, taxable offerings jumped 11 percent to $31 billion, data compiled by Bloomberg show. That was the most since 2010, the last year of the taxable Build America Bonds program created under President Barack Obama's 2009 stimulus package.
Such deals should rise by more than 10 percent again in 2014, George Friedlander at Citigroup Inc. said in a report last week. Even though the extra yield investors demand to hold taxable bonds instead of tax-exempt debt has risen from a two-decade low, issuers may still choose the securities to lure nontraditional muni buyers amid record withdrawals from mutual funds.
"Issuers desire to take advantage of absolute low interest rates and combine that with the flexibility of having greater control over use of money," said Michael Zezas, chief muni strategist at Morgan Stanley in New York. Taxable deals are "likely to continue to be an attractive option this year."
Worldwide Welcome
Local governments sell taxable bonds when the issues don't meet Internal Revenue Service standards for tax-exemption, such as for pension funding because the money is invested to make a profit, or if a certain amount of proceeds goes toward commercial use. Michigan's Saginaw County plans to sell taxable pension debt this week, reviving an August sale that was postponed after Detroit's bankruptcy filing.
Tax-free munis typically have little appeal for overseas buyers, who may not benefit from the securities' exemption. Yet international interest in the market for taxable U.S. state and local debt grew starting in 2009 with the debut of Build America Bonds. Localities sold about $188 billion of the debt, making it the fastest-growing part of the market.
States and cities issued a record $149 billion of taxable debt that year, or about 37 percent of all sales, Bloomberg data show.
By comparison, taxable munis represented about 10 percent of sales last year, up from 8 percent in 2012, the data show.
'Deep End'
With buyers from other debt markets helping absorb the wave of taxable issuance, the yield spread on the bonds over tax-free securities shrank to 0.27 percentage point in November, the lowest since at least 1994, Bloomberg data show. The current gap of 0.69 percentage point is still about 60 percent of the five-year average.
Tax-free munis had the worst losses since 2008 last year as individuals withdrew $62.7 billion from local-debt mutual funds, the most since at least 1992, Lipper US Fund Flows data show. Individual investors own the majority of local debt directly or through funds, according to Federal Reserve data.
"If you view the capital market as a pool of water, the tax-exempt market is the shallow end, and the taxable market is the deep end," said John Sinsheimer, Illinois's director of capital markets. "When you issue taxable bonds, they are an investment that overseas investors are interested in, as well as a broader base of investors within the U.S."
Illinois, the lowest-rated U.S. state, sold taxable general obligations in April and December, and taxable sales-tax backed securities in May, Bloomberg data show. It plans a $1 billion tax-exempt deal next month.
Flexibility Favored
IRS guidelines prohibit municipalities from selling tax-exempt securities if they meet the criteria of what the agency calls private-activity or arbitrage bonds. Localities can't issue tax-free debt if more than 10 percent of proceeds will go toward private business and if more than 10 percent of principal or interest payments are secured by private property. Bonds can lose their tax-exemption if the terms are violated.
With such limits on proceeds and the declining costs for taxable debt, issuers such as universities and hospitals are favoring the flexibility of selling without the exemption, said Paul Brennan at Nuveen Asset Management.
In one example, the University of Oklahoma is set to sell about $12 million of taxable debt today. The school chose that approach because some projects being financed "may be utilized in part by non-university entities," Chief Financial Officer Chris Kuwitzky said in an e-mail.
The constraints also extend to states that are looking to boost investment and development as revenue climbs after the 18-month recession that ended in 2009. At least 20 states sold taxable debt in 2013, Bloomberg data show.
Sale Plans
New York will probably sell taxable bonds in 2014, said Morris Peters, a spokesman for Governor Andrew Cuomo's budget division. Ohio probably will as well, according to Kurt Kauffman, the state debt manager.
Both states prefer tax-free debt, and turn to taxable bonds for projects that don't meet federal guidelines, they said via e-mail.
"Some people think there should be even more taxable muni issuance because it addresses a wider audience of potential investors than just high-income earners," said Dan Heckman, a senior fixed-income strategist in Kansas City, Missouri, at U.S. Bank Wealth Management, which oversees $113 billion. Nonetheless, financing through tax-exempt debt "is still more favorable than taxable bonds for municipalities."
Taxable munis align closest with investment-grade corporate deals, Heckman said. Benchmark taxable local debt maturing in 30 years yields 4.98 percent, Bloomberg data show. That compares with about 4.5 percent on similar-maturity AAA corporates, according to Moody's Investors Service data. Treasuries due in 2044 yield 3.8 percent.
Market Week
The Oklahoma university joins issuers selling about $435 million of taxable debt this week, out of about $4.7 billion in long-term debt sales. They're issuing with benchmark yields at the lowest in two months.
The interest rate on AAA 10-year munis is 2.71 percent, the lowest since November. That compares with 2.87 percent on similar-maturity Treasuries.
The ratio of the yields, a measure of relative value, is about 94 percent, the lowest since May. The smaller the number, the more expensive munis are compared with federal securities.
To contact the reporter on this story: Brian Chappatta in New York at bchappatta1@bloomberg.net
To contact the editor responsible for this story: Stephen Merelman at smerelman@bloomberg.net