Rambourg Says European Stock Prospects Best in Five Years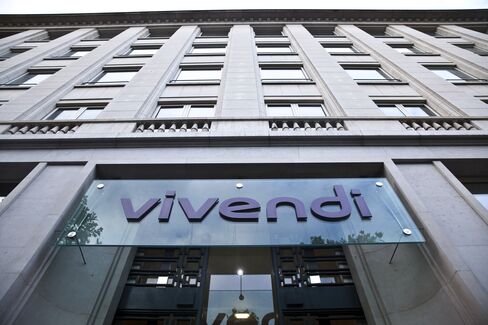 Guillaume Rambourg, who co-managed Gartmore Group Ltd.'s best-performing investment funds with Roger Guy, said European equities offer traders the best chance to make money in at least five years.
The European Central Bank's pledge to purchase government bonds if needed to fight the fiscal crisis eased investors' concerns about a euro-region breakup, prompting them to trade shares on company fundamentals, Rambourg, 43, said in a Jan. 13 interview in London. Hedge funds have also benefited as banks closed proprietary trading desks and competitors were forced to shut following losses or difficulty raising money, he said.
"The market environment is probably as good as it's been over the last five years," said Rambourg, who co-managed 8.1 billion pounds ($13 billion) at Gartmore before starting Paris-based hedge fund Verrazzano Capital SAS in 2011. "The space is a lot less crowded. That means there is low-hanging fruit."
The number of hedge funds trading European stocks has plunged by more than half to about 190 since the end of 2007, according to Rambourg. The decline comes as investors increasingly question whether hedge funds deserve their fees, with the $2.5 trillion industry underperforming benchmark equity indeces over the past five years.
'Tragedy'
Global stock-focused hedge funds rose 15 percent on average in 2013, compared with a 30 percent surge in the U.S. Standard & Poor's 500 Index, according to Chicago-based Hedge Fund Research Inc. The underperformance prompted billionaire investor Stan Druckenmiller to call the industry's returns a "tragedy" in a November interview with Bloomberg Television.
Data compiled by Singapore-based Eurekahedge Pte shows hedge funds trading European stocks rose 12 percent in 2013, trailing the MSCI Europe Index's 16 percent gain.
Hedge funds are among the highest paid money managers in the world, typically charging clients 2 percent of assets under management and pocketing 20 percent of any investment gains.
Rambourg's Verrazzano European Focus strategy rose 19 percent last year, while his Verrazzano European Opportunities strategy gained 12 percent, according to a person with knowledge of the matter who asked not to be identified because the firm is private. Profitable investments included Svenska Cellulosa AB, Europe's largest paper-tissue maker, vitamin producer Royal DSM NV and French conglomerate Vivendi SA, Rambourg said.
Charity Marathons
Rambourg, who has run marathons for charity, started at Gartmore in 1995. The son of a United Nations diplomat graduated from French business school ESSEC in 1993 after majoring in finance. In 2010, Guy and Rambourg collected the award for 2009's best European Equity Fund of more than $500 million from EuroHedge, an industry publication.
At Gartmore, the U.S. dollar share class of the AlphaGen Capella hedge fund that he co-managed with Guy returned 190 percent from its first full year of trading in 2000 until Rambourg stopped running it in March 2010, according to data compiled by Bloomberg. The MSCI Europe Index fell about 8 percent over the same time period.
Verrazzano's hedge funds started trading with $280 million in March 2012, about a year after U.K. regulators dropped an investigation into whether Rambourg improperly directed trades to favored brokers while at Gartmore. Rambourg had earlier been suspended by the London-based firm, sparking investor withdrawals and the company's sale to Henderson Group Plc.
Verrazzano plans to open a marketing office in London within the next three months, according to Rambourg.
Before it's here, it's on the Bloomberg Terminal.
LEARN MORE