Comcast's Redesigned Cable Box May Be Helping It Lose Fewer TV Customers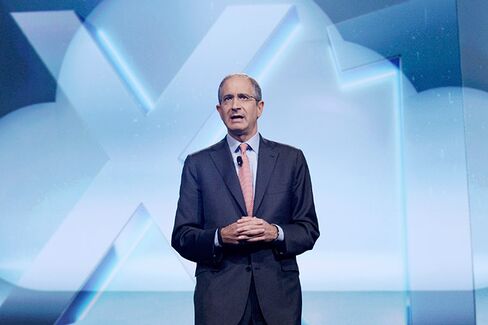 In the last three months of 2013, Comcast managed a rare feat in the cable business: It added a few pay-television subscribers—not just the folks who want high-speed Internet service.
For the first time in 26 quarters, the largest cable operator will report a modest increase in TV subscribers when it reports its fourth-quarter results later this month, Comcast Chief Executive Officer Brian Roberts said at an investor conference on Jan. 7. The company says its X1 video platform—an Internet-based system designed to make channel navigation far simpler and more intuitive than past cable boxes—is the main reason it was able to halt the video defections. "It will take some time before the entire year will grow, but it is a real beginning of an exciting reversal of trends," Roberts said.
Comcast's strategy in recent years has been to spend millions on technology R&D to redesign the traditional cable box, with a focus on Internet browsing. The idea is that if you make TV shows and on-demand movies easier to find (and buy) and watch on tablets and smartphones, you'll convince a customer that pay TV is worth the price. "You really see the improved experience and improved discovery and access to content," says Evercore Partners analyst Bryan Kraft, who lives in New Jersey and uses the X1 box. Comcast says the X1 platform is now available in all its markets and hopes to have at least half its 22 million customers using it over the next two years.
Helping Comcast's video reversal was the seasonally advantageous fourth quarter, the time of year when most cable operators typically see the fewest defections by video subscribers, followed by the first quarter. The spring and summer quarters usually have the biggest losses, as millions of college students disconnect to return home and snowbirds return to their permanent Northern homes.
Even with a small gain, several analysts say they're skeptical that Comcast will be able to increase its video rolls over an entire year, even with its snazzy new technology. "To say they're going to be net add positive on video [subscribers] in the coming quarters is a stretch," says Todd Mitchell, a senior analyst at Brean Capital. Mitchell also cites a $69.99 "triple-play" promotion for Internet, voice, and video service that Comcast offered last month to lure some customers back from rivals. That kind of promotion could help to "juice" the quarter's video figures, he says.
Still, even if Comcast has found a way to stem the defection of pay-TV subscribers, it won't have a dramatic impact on the overall challenges facing a mature industry. Points out Kraft: "They improved by more than 7,000 on a base of 22 million subscribers."
Before it's here, it's on the Bloomberg Terminal.
LEARN MORE