Who Wins, Who Loses if the U.S. Starts Exporting Oil?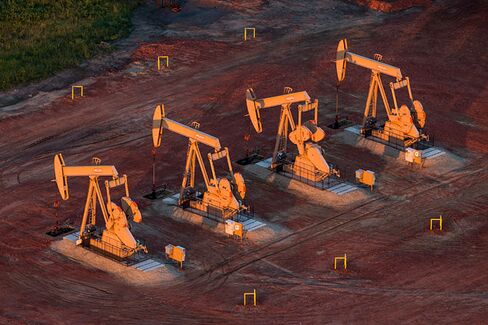 It's been simmering for more than a year, but the debate over whether to lift a nearly 40-year ban on U.S. crude oil exports kicked into high gear this week with Republican lawmakers, big business leaders, and of course oil lobbyists all calling it an outdated policy that needs to end.
In what at least appeared to be a coordinated effort, Alaska Republican Senator Lisa Murkowski gave a speech on Tuesday morning at the Brookings Institution urging President Obama to end the ban and unleash America's oil bonanza onto the world market. A few hours later, on the other side of downtown D.C. at the Newseum, Jack Gerard, president of the American Petroleum Institute, said roughly the same thing: The oil ban distorts markets, and given the surge in U.S. oil production, a protectionist measure put in place as a reaction to the Arab oil embargo of the 1970s is no longer practical. "It's a new day," said Gerard. "It's a new time."
Sitting in the audience on Tuesday afternoon listening to Gerard was Chamber of Commerce President and Chief Executive Tom Donohue. The next day, Donohue echoed these sentiments while speaking to reporters after delivering his annual state of American Business speech. "I want to lift the ban," he said. "It's going to happen."
Murkowsi said she plans to introduce legislation this year to lift the ban. She also said she thinks the president has the legal authority to do it himself. Whether or not that's the case, the fact that Obama hasn't made more of an effort to lift the ban has less to do with whether he can than with whether he wants to. Just as the export ban has resulted in certain winners and losers, lifting it would do the same.
If the U.S. did start exporting lots of crude, the biggest winners would obviously be the oil companies that produce it. Keeping all that crude bottled up domestically has reduced prices. Since most of this new oil in the U.S. is being produced by horizontal drilling methods, which are much more expensive than conventional methods used in, say, Saudi Arabia., U.S. producers are worried that if oil prices at home get too low, drilling for it in such places as North Dakota will no longer be profitable.
With West Texas Intermediate prices having averaged $96 a barrel over the past 12 months, there's still plenty of margin to keep domestic drilling profits strong. But as U.S. production continues to rise in the face of flat demand at home, it's not hard for producers to start concocting nightmare scenarios in which they drill themselves into oblivion. That's pretty much what their natural gas drilling counterparts did in 2012.
On the other side of the equation, the biggest losers of lifting the export ban would arguably be U.S. refiners that have had access to all that cheap crude. This has helped juice their profits and given them quite an advantage over foreign competitors. The U.S. now exports record amounts of refined products—gasoline, jet fuel, diesel—that help lower the nation's trade deficit and at the same time help put European refiners out of business.
If the ban were lifted, domestic oil prices would, in theory, rise more in line with international prices. Good news for producers, bad news for refiners, which could lose some of their price advantage and actually perhaps force them to begin increasing the amount of foreign oil they buy. Big refiners, such as Valero Energy, argue that keeping crude tied up domestically allows the U.S. to export a much more valuable product in the form of gasoline, as opposed to merely pushing the less valuable raw material onto the world market.
OPEC doesn't necessarily want to see U.S. crude competing on the global market. In a way, though, OPEC countries are already dealing with the consequences of the U.S. oil boom. OPEC now exports 44 percent fewer barrels of oil to the U.S. than it did at the peak of that trade in January 2008. As a result, more Middle Eastern crude is finding its way to Asia. While it's unclear just where U.S. oil exports would be headed if the ban were lifted, Asia seems a reasonable destination. So does Europe.
And what about U.S. consumers? Opponents of lifting the ban consistently trumpet the interests of American drivers as the best reason for keeping U.S. crude bottled up at home. But that assumes the oil boom has led to lower prices at the pump. While it has probably kept gasoline prices from rising higher than they would have normally, it's very hard to argue that abundant U.S. oil has lowered gasoline prices at home.
One thing the oil boom has done is create good paying jobs in some very rural parts of the country. Such places as North Dakota and West Texas have seen economic growth that has far outpaced the rest of the country. Might those jobs start to disappear if oil prices fall as a result of keeping crude pent up in the U.S.? Maybe. But what is easier to say is that opening the spigot to international markets would probably goose domestic production and give further support to creating more jobs in the oil patch.
One final thought: No matter where U.S. oil goes, the boom won't last forever. Right now the U.S. is on pace to become the world's leading oil producer by 2015. Four years later, though, in 2019, the boom will likely peak, according to projections by the Energy Information Administration. Considering how quickly shale oil wells deplete, it's not hard to imagine the U.S. right back where it started a decade or two from now as it faces declining domestic supplies and the need to go back to importing.
Before it's here, it's on the Bloomberg Terminal.
LEARN MORE